The 10 Best Free VST Instruments to Get in 2023
A new year, a new crop of free instrument plugins to look forward to.
In 2022 VST instrument plugins have never sounded better. They emulate some of the most popular instruments, synthesizers, and contain high quality audio ready for any production.
On top of that, some free VST instruments are lite versions of paid plugins with many of the same sounds and functions. It's a perfect way to try before committing to anything.
The best part is how inspiring these plugin tools can be. In this article, I'll be laying out the top 10 VST instruments to get in 2022, and the best way to start creating with them.
Theory guides, production tips, new free plugins, gear guides and more—delivered weekly
Keep up with the LANDR Blog.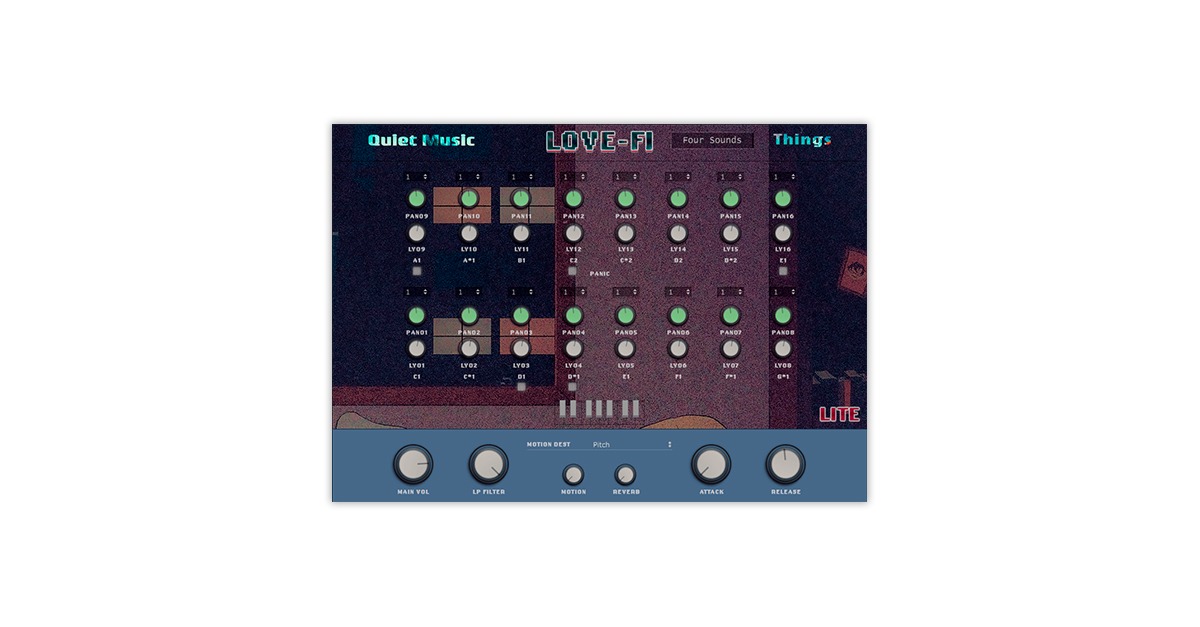 Love-fi Lite is the free version of Quiet Music's Love-fi instrument plugin. It's specifically designed for composing lofi, chillwave, and chillhop. You'll find 3 different modules that contain presets of pads, keys, basses, drums, as well as foley.

In the lite version, you'll get access to 19 presets throughout the 3 modules. This plugin runs on Windows and Mac, and comes with 300 megabytes of free content.
This all in one instrument will take you from an idea to a full lofi track without even leaving the VST plugin.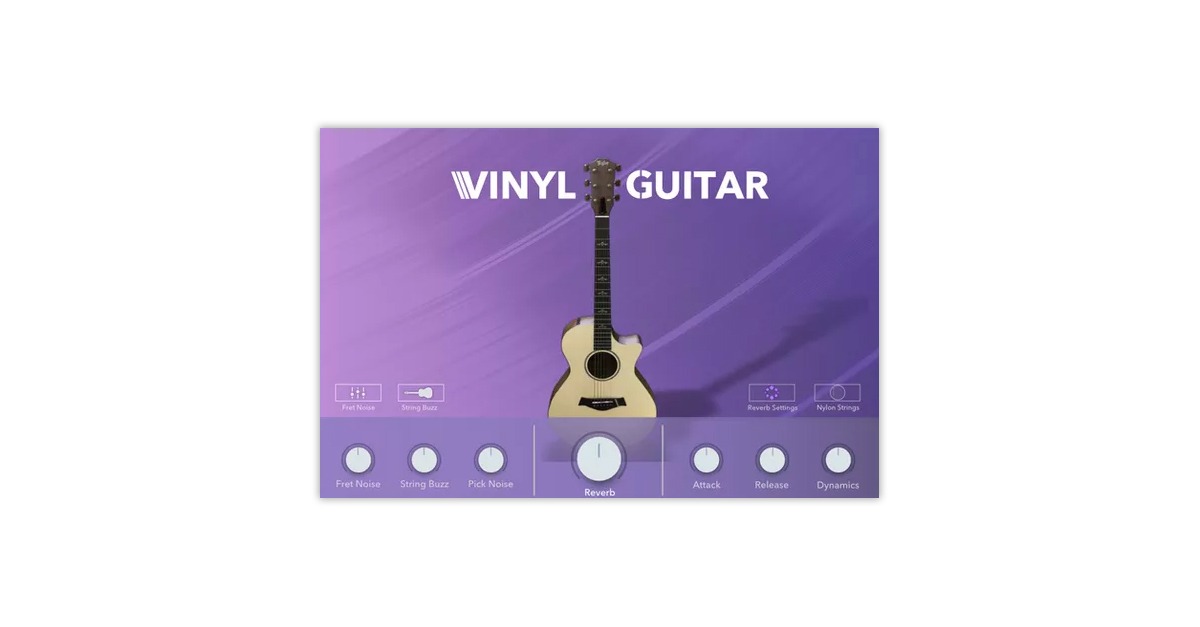 Echo Soundworks Vinyl Guitar is a sampled guitar played through an actual vinyl record player, then resampled into a playable instrument.
There are a ton of adjustable parameters to make the sound your own. You're able to add fret buzz, change the string type, buzz, and the pick noise. It also contains an ADSR envelope to sculpt the amplitude, and a built-in reverb to give it some space.
Vinyl Guitar is a perfect plugin to add those sweet melodies to any lofi jam. With it's vinyl qualities, it's a perfect plugin to compliment Love-fi Lite.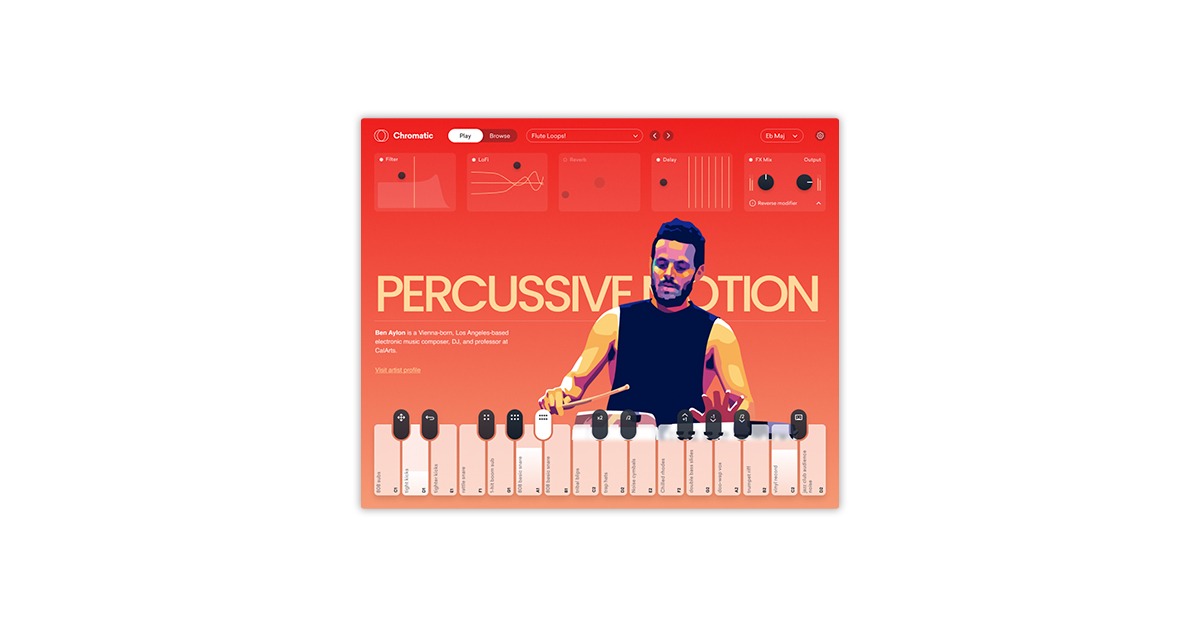 Next up is our top choice for an inspiring free VST instrument to add to your plugin folder.
Chromatic is a loop-based virtual instrument that turns sampled sounds into playable parts with the touch of a key.
You can download it for free and get started with a handful of free loop packs to get your ideas flowing.

Whether you use a MIDI controller or computer keyboard, Chromatic lets you go hands-on with exclusive, artist-curated loops and manipulate them with effects in real-time.
With an expanding library of inspiring loops built by top producers, Chromatic lets you browse by mood to find the perfect sounds to start a song or fill out an arrangement.
If you like loops but you prefer an alternative to the cut and paste workflow of traditional packs, Chromatic is a great choice to get ideas down fast.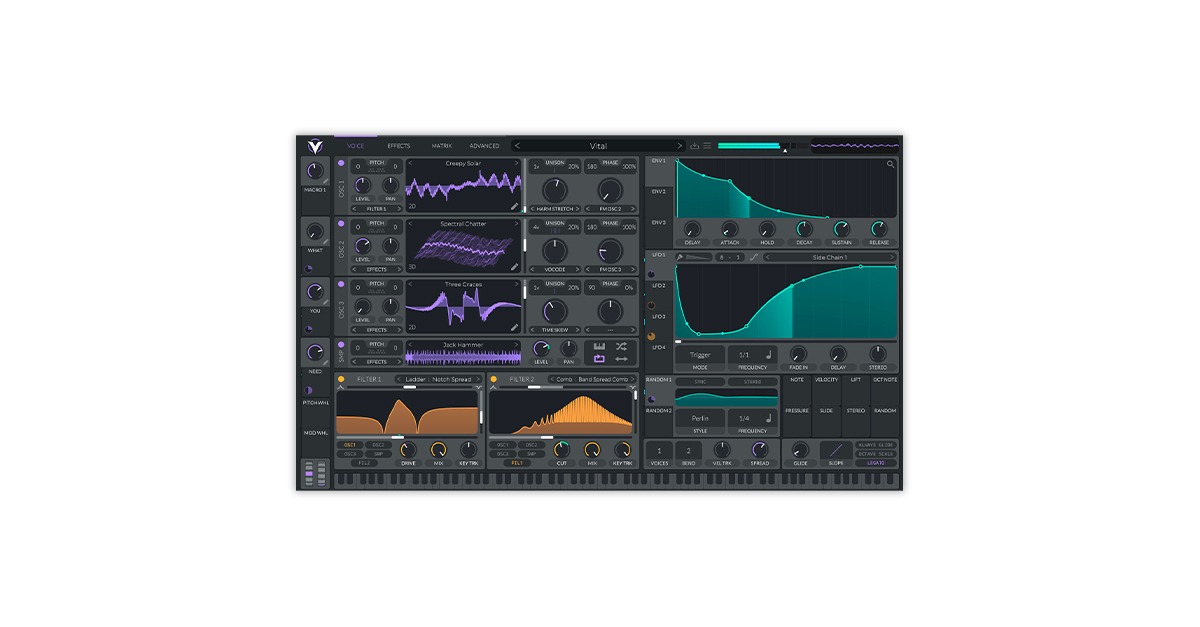 If you're looking for a synthesizer, Vital is the top free synth available on the market today.
Made by Matt Tytel the creator of the notable free synth Helm, Vital is a step up that competes with a ton of paid options.
Made by Matt Tytel the creator of the notable free synth Helm, Vital is a step up that competes with a ton of paid options.

Vital is a visual synthesizer that features animated controls, filter responses, waveforms, smooth LFOs, oscilloscopes, spectrograms and more. You'll be able to see every adjustment you make with precision, and preview most decisions before you commit to them.
The spectral oscillator warping gives life to Vital's approach to synthesis. You'll be able to create drastically different shapes and timbres from a simple source.
Vital comes with 75 presets, and 25 wavetables. There are paid options to unlock more presets and features made by well known producers.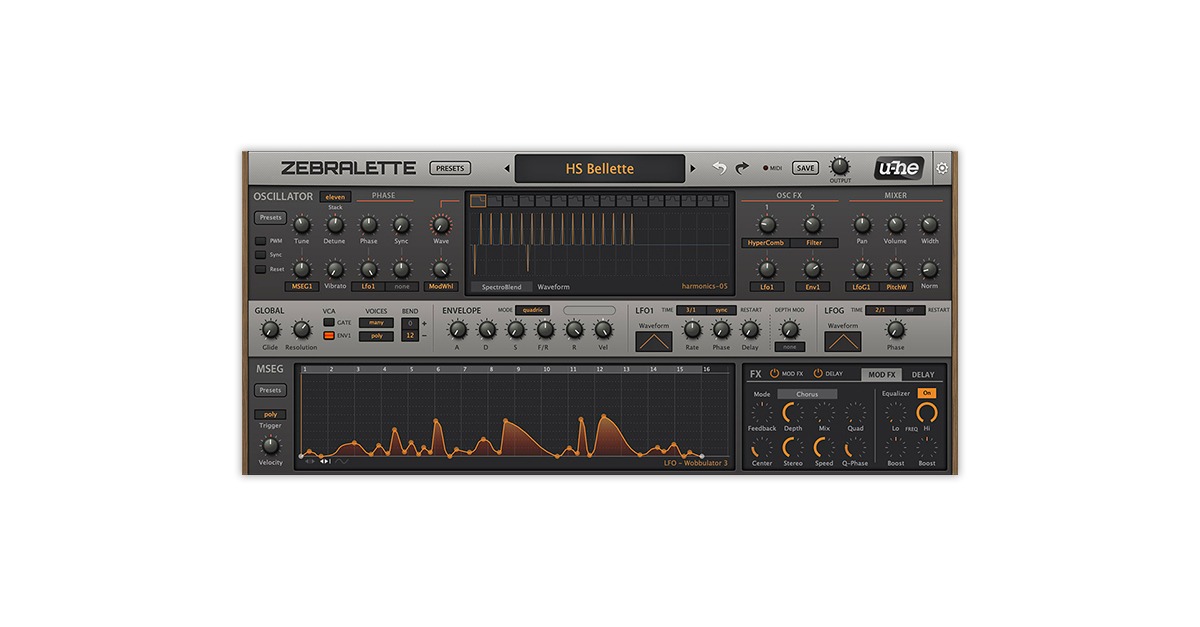 Zebralette is a small taste of U-He's main workhorse synth Zebra 2. With Zebralette you'll gain access to one of the four wavetable oscillators featured in Zebra 2.AQ
With a 16-slot waveset you'll be able to edit the waveform with geomorph, spectromorph, geoblend and spectroblend modes. This allows you to literally draw in the waveforms in each slot, and cycle through them with an envelope or LFO.
This small beast of a synth comes with 300 presets, 3 built in effects, and 2 LFO's.
Not only that, Zebrelatte is Polyphonic up to 16 voices with monophonic and legato modes. That being said, there are a ton more features packed in that are worth checking out.
If you're looking for realistic programmable drums, Steven Slate Drums Free is a fantastic starting point.
SSD Free is the free version of Steven Slate Drums. The only difference is the amount of kit presets you get, as well as built in MIDI grooves. You'll get access to three different drum kits: dry and tight, free, and hugo.
With SSD Free you're able to map the sounds to different keys, assign the microphones to different channels, and edit the ADSR envelopes for each drum sound.
One of the best features of this plugin is the drag and drop MIDI files. They're perfectly programmed to emulate real drumming, and are categorized by genre and song form.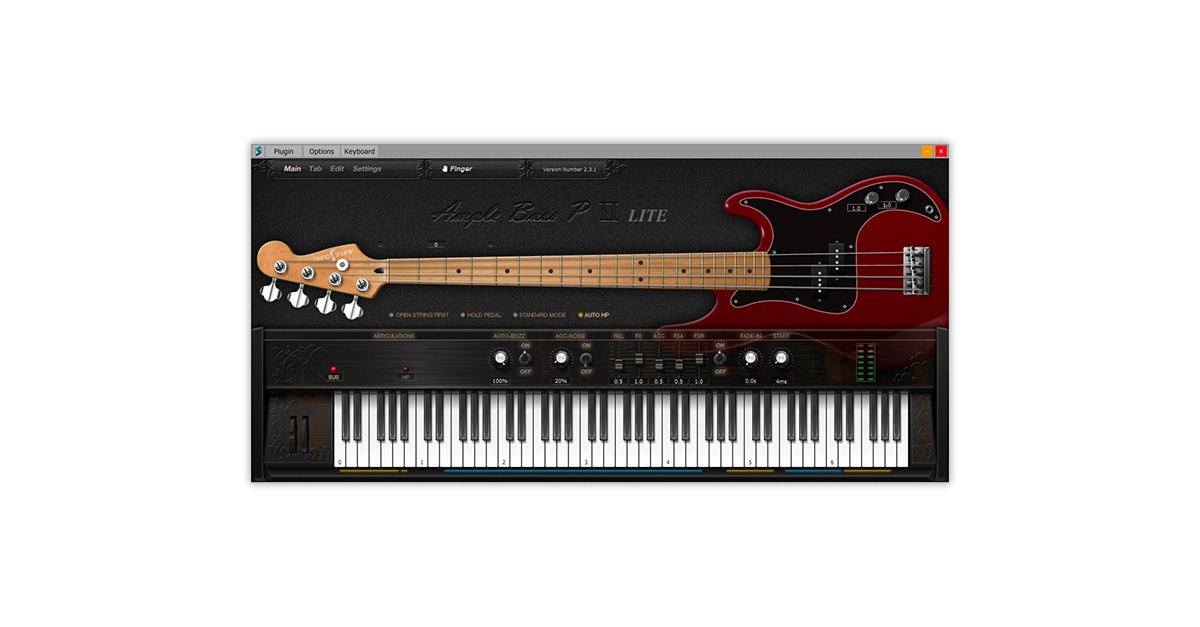 You're going to need some bass to go along with those drums. Ample Bass P Lite II is a perfect substitute for real bass. It features samples recorded on a Fender Precision Bass, and has a ton of editable parameters to add realism.
There are a ton of notable features on this plugin. The auto buzz system emulates the string buzzing against the frets after a long sustained note, and the hold button lets you sustain the notes without touching the hold pedal. This is super useful for holding down long pedal notes when performing.
Some free VST instruments are lite versions of paid plugins that feature many of the same sounds and functions.
The difference between the lite and paid option is sound quality, number of articulations, instrument range, as well as sampling cycle. The lite version is perfect to get your feet wet in the deep end.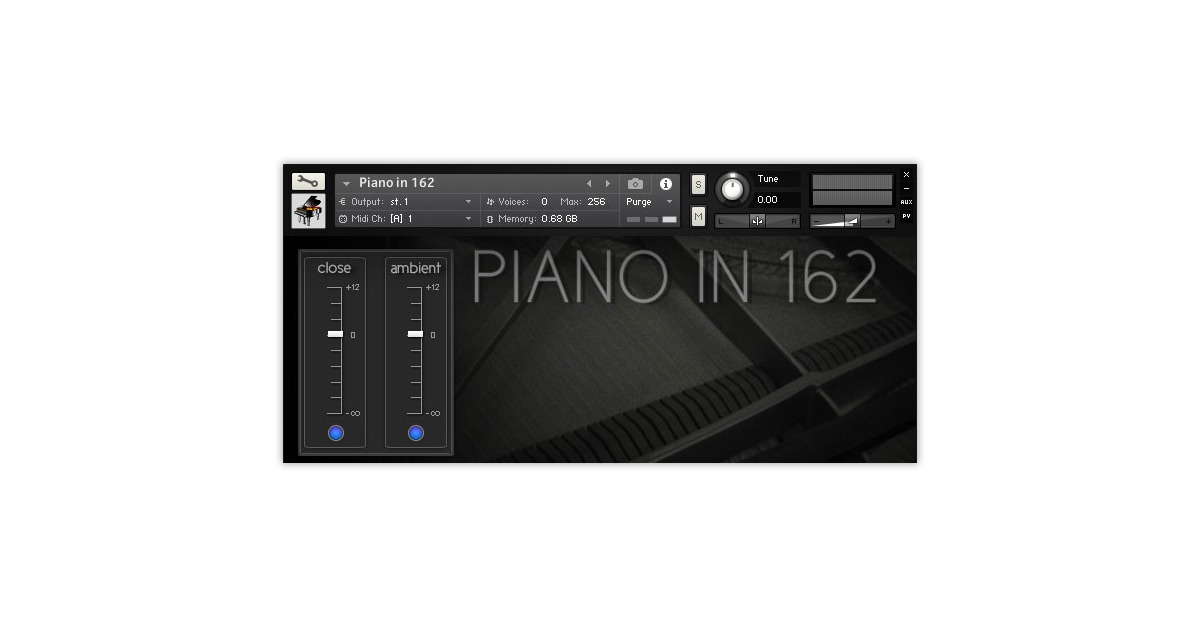 Piano in 162 is a sample library of a Steinway Model B grand piano, recorded at 96 kHz with two pairs of Rode NT5 cardioid microphones. One pair was placed in the hall for an ambient sound, and one pair inside the piano. You'll be able to mix the ambient and piano mics together to meet your taste.
This is one of the most realistic free piano sounds you'll be able to get your hands on. It features five dynamic levels, two round robins, and separate pedal on and off samples for a true to life sound with realistic sympathetic resonance.
The only caveat is that you'll need a sample loader to get it working. If you're already an owner of the full version of Kontakt, then it'll work perfectly. Luckily, this library works with the free Sforzando sample player.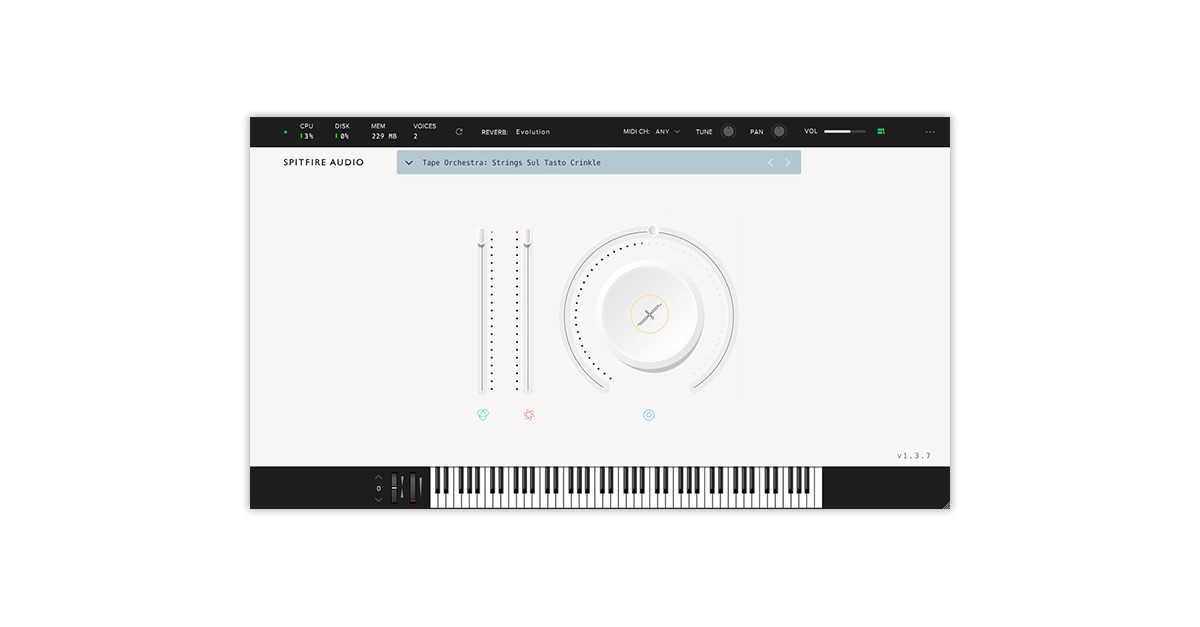 Spitfire LABS is a heavyweight belt winning champion when it comes to free instrument plugins. Spitfire's ecosystem with LABS is nothing short of brilliant, and the quality of the instruments you receive are top of the line.
BBC Symphony Orchestra Discover is just a taste of what Spitfire can do when it comes to orchestral instruments
You can download anything from ambient lap steel, arctic swells, choir, and the list goes on and on. You'll find Spitfire updating the library regularly with unique sounds that you won't find anywhere else.
First you download sounds with the LABS standalone app, then loaded into your DAW with the LABS VST plugin.
Don't sleep on this one! It has sounds that will compliment any genre.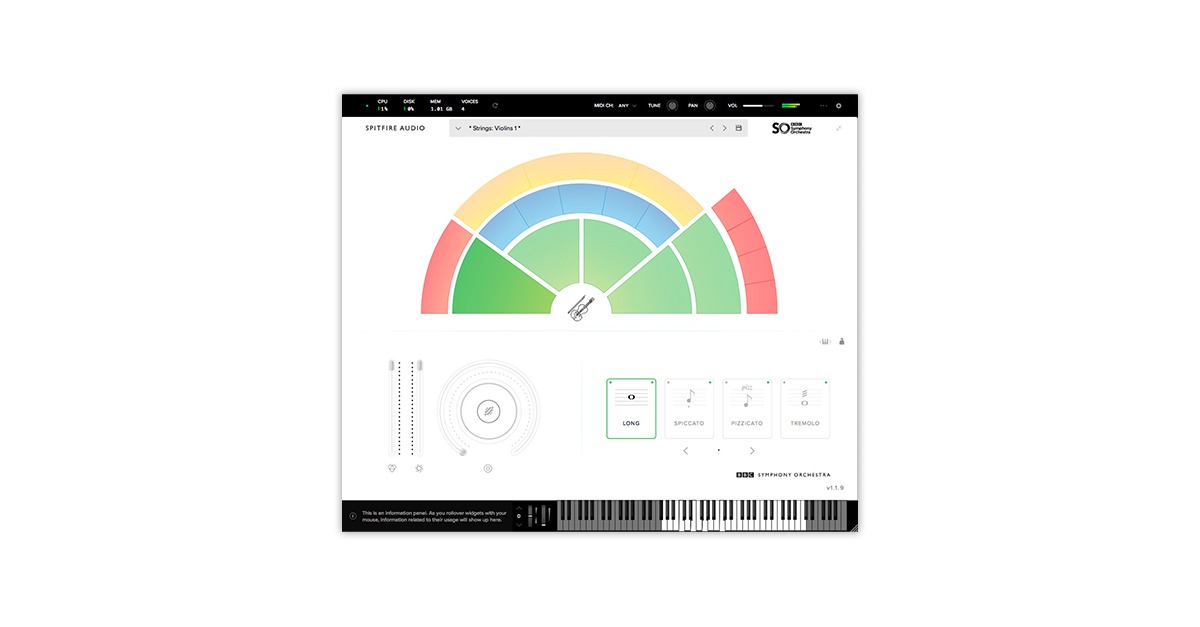 BBC Symphony Orchestra Discover is just a taste of what Spitfire can do when it comes to orchestral instruments. Discover is the free version of the core and pro versions of BBC Symphony Orchestra.
It's worth mentioning right away that there are some strings attached to the price tag of this plugin. You'll be able to access it for free after a short survey, and a two week waiting period. Otherwise it's $49 to access instantly.
In the plugin you'll have the entire symphony orchestra at your fingertips. High quality samples of strings, horns, woodwinds and percussion are arranged in a user interface featuring a map of the physical arrangement of the orchestra.
You'll have less control of the expressiveness or articulations of the instruments in the free version, but believe me—it's still worth the price tag.
Free instrument plugins?
If you told someone 30 years ago that you could get the exact sound of any instrument inside of a computer, they'd look at you like you were crazy. If you told them you could get them for free, they'd check you into a hospital. Luckily, this is the reality we live in, so start making high quality music now for free, then master and release it.
Anthony is a composer and producer at RVRSPlay and founder of the jazz pop duo Elluisoir.
Gear guides, tips, tutorials, inspiration and more—delivered weekly.
Keep up with the LANDR Blog.