12 Free VST Plugins That Will Give You Better Bass
Leads are great. They are the sugary surface of any good track. They get you in the door and perk you up.
But we all know what that one special ingredient is… The most important part of arranging and writing songs. It's the soul of any good track:
The BASS. 
But there's thousands of free VSTs out there. Which ones are good for bass? No sweat. We found all the best ones so you don't have to dig.
Here's our 12 favourite free bass VST plugins that will give you bigger, better bass.
Music tutorials, free plugin updates, gear guides and more—delivered weekly
Keep up with the LANDR Blog.
1. HexLoops X-Sub Plugin
Who doesn't love dialing in the perfect 808 sound?
If you've been looking for a free way to tweak and twist that classic 808 kick sound into a huge subby bass sound, give this plugin a try.
The plugin comes with 36 preset 808 sounds and a selection of parameters to tweak that 808 into something that suits your track.
Download X-Sub Plugin for Free
2. Monoplugs Monique
Here's an incredibly versatile monophonic subtractive synthesizer with a pretty wide range of applications.
But, it excels in the area of bass tones. You get a lot of options to dial in all kinds of bassy tones, especially on the more aggressive and subby end of the spectrum.
The three oscillator synth comes with corresponding filter rows and sections for effects, modulation and more.
This is about as complete as it gets for free plugins, so definitely make sure to get this one in your plugins folder sooner than later.
3. Steinberg – Model E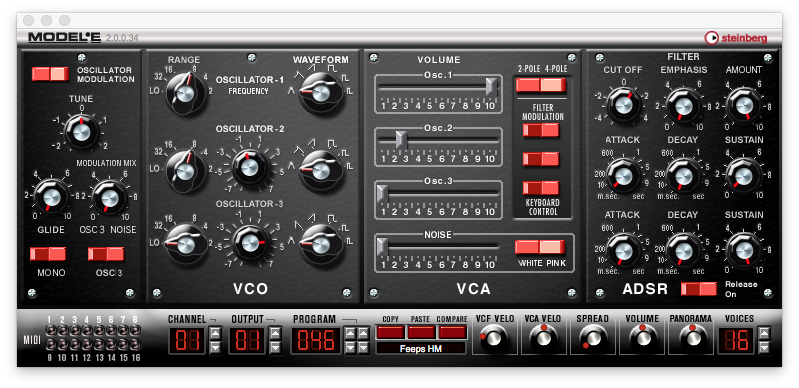 The Model E is a useful 3 oscillator bass station capable of pumping out some nice lines.
The super simple controls make all your options easy to see and tweak. Plus the lower CPU usage means easy breezy basslines in no time.
4. TAL – Elek7ro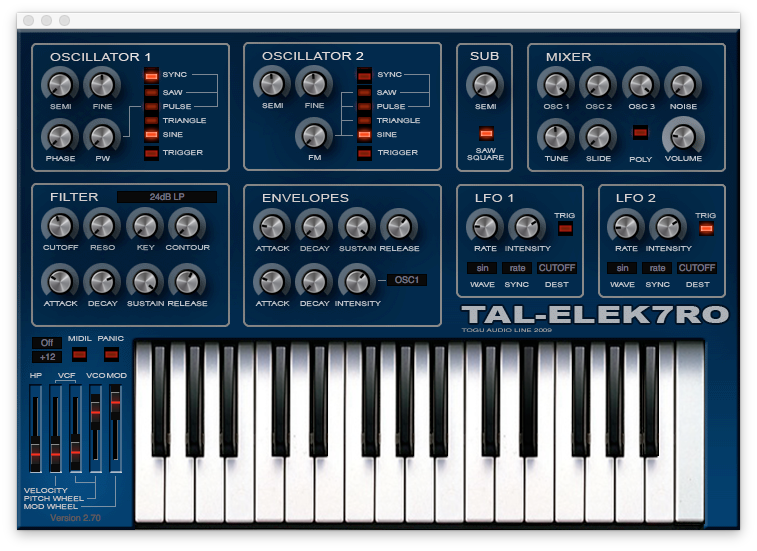 When it comes to free VSTs no one beats TAL. All their free plugins work great and are super useful. I'm a huge fan of their plugins and you should be too.
The Elek7ro is no exception to their history of producing high quality tools. This synth-plug is good for pretty much everything. Including making some nice full basses for your tracks.
It even comes with a super helpful user guide for getting the most out of Elek7ro.
5. Matt Tytel – Helm
Helm is an incredibly versatile synth that's a perfect starting point for learning subtractive synthesis.
The plugin comes with a highly visual and easy-to-understand interface that makes it simple to design everything from pads, plucks, leads to basslines and kicks.
If you're looking a for versatile free synth plugin that can do a lot, definitely give Helm a try.
6. NUsofting – Sinnah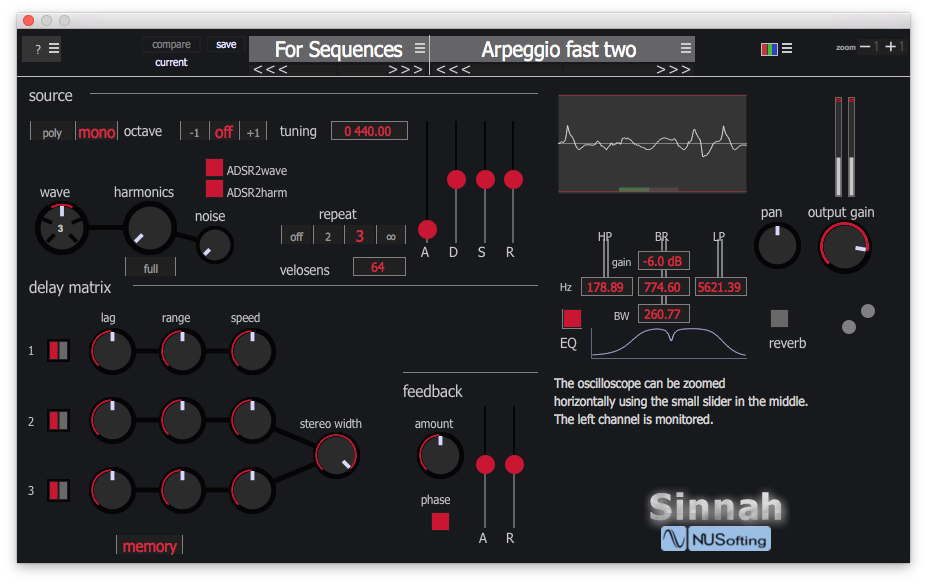 The Sinnah is great. It can create cool noisy tones with its 3 channel delay matrix and feedback sculpting.
It also has a pretty solid onboard EQ which really helps bring out the magic in each tone. So you can get tons of control over the bass sounds you create.


7. TAL – Bassline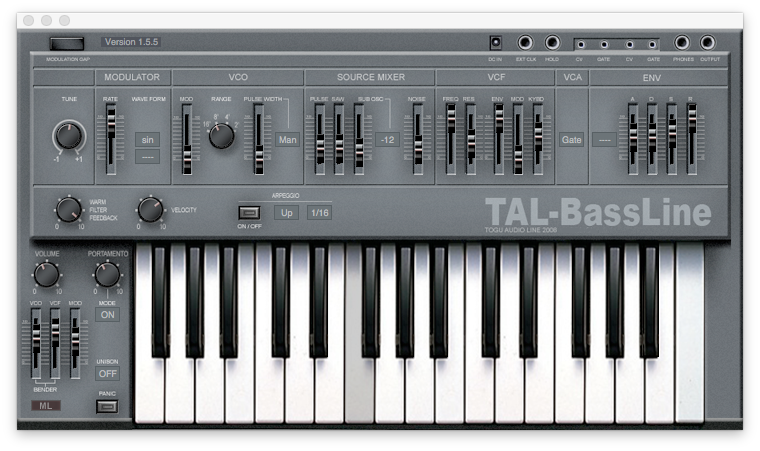 I've already talked about the TAL-Bassline in an older Free Plugins article. But I had to put it on this list because it's so good. The Bassline is basically built for better bass.
This plug has a warm analog sound and 'robust core' for all your bass and acid needs. Plus, the TAL Bassline user guide will have your walls rattling in no time.
Download TAL-Bassline For Free
8. u-he – TyrellN6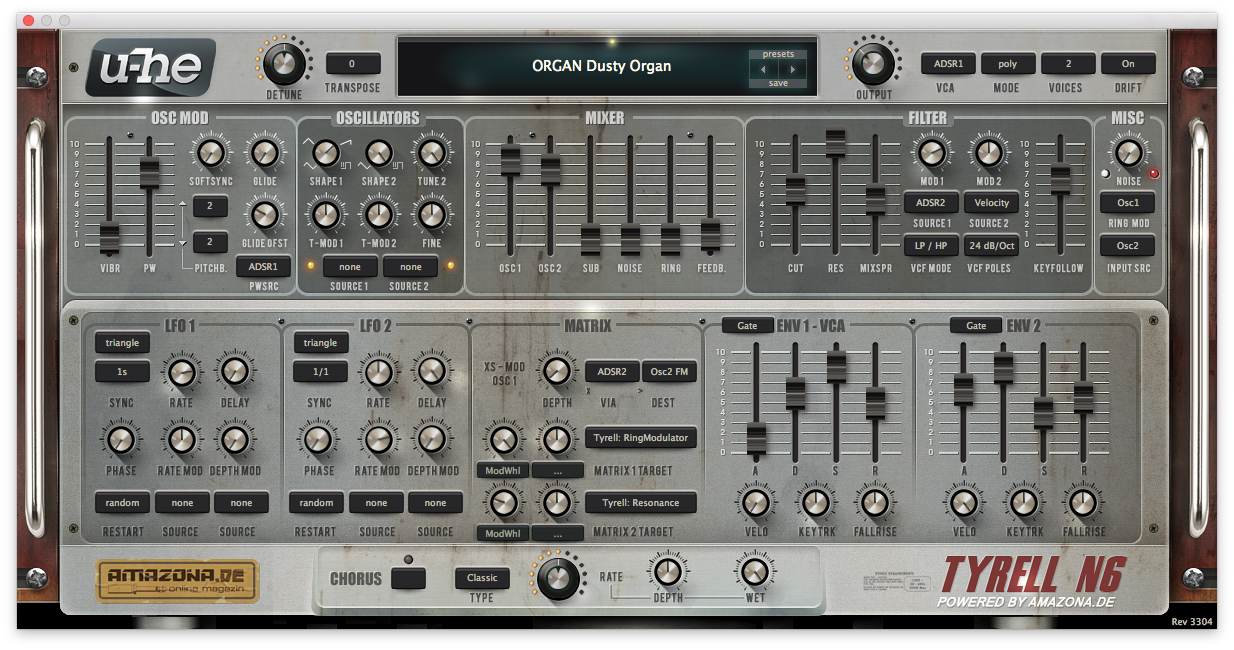 U-he is another major source for some very superb free plugins. The TyrellN6 is a powerful overall plugin that will give you all varieties of nice analog synth sounds.
That means wicked basses too. It also has some nice triggering features that are super fun to play around with and a nice, clean interface for easy tweakage.
The download page is in german. So if you don't speak German just scroll down to find the download link!
9. Ample Sound – Ample Bass P Lite II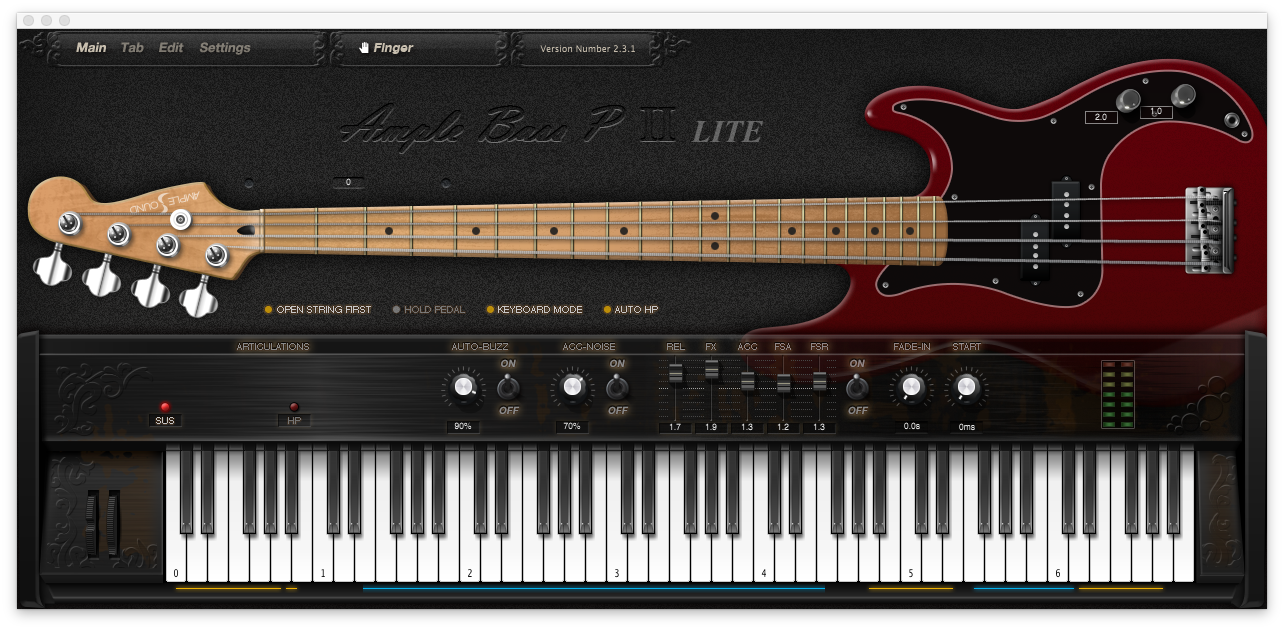 The Ample Bass P Lite II is a nice electric bass plug perfect for some groovier and more rock-centric bass sounds.
Ample Bass also comes with some nice 'articulations' including palm mute, slap and legato slide for those little accents that makes bass pop.
Download Ample Bass P Lite II For Free
10. LinPlug – FreeAlpha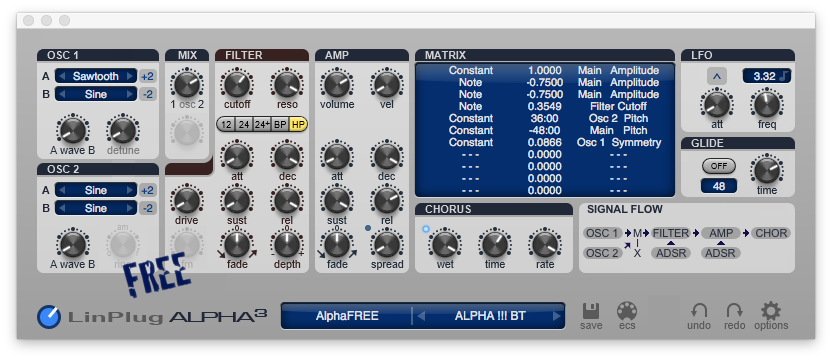 This plugin is the free version of LinPlug's Alpha. But just because it's the free version doesn't mean it's not good. In fact, it's great!
FreeAlpha's 2 oscillators are perfect for all sorts of nice basses and the built-in presets are superb starting points for all types of bass and more.
11. Bruce Sutherland – JUCEoplvsti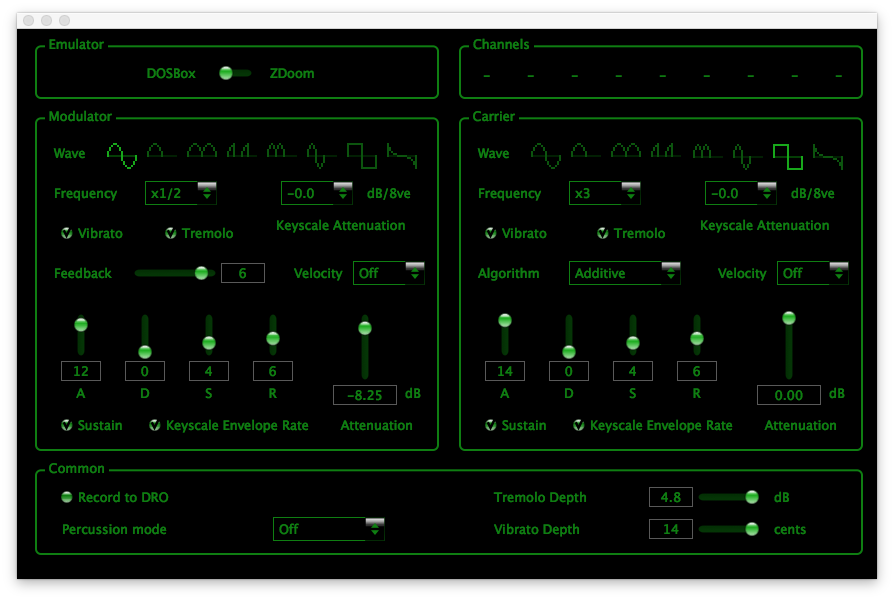 If you ever dreamed of making all those incredible sounds that lived on old DOS games then this plugin is your hot ticket.
JuceOPLVSTI is modelled on the Yamaha OPL sound chip found in some old PC computers.
Juce's interface is a lot like a video game and is super easy to use to get some superb basses, leads and pretty much any other sound you need from an FM synth.
12. Synister – Synister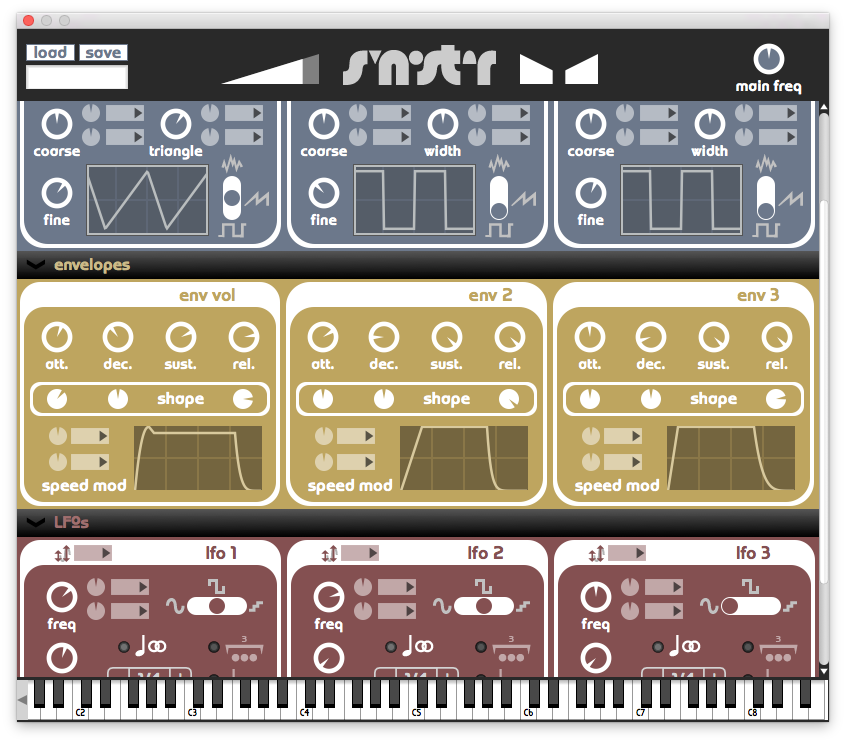 Synister is one of the best looking and easiest to use synth plugins I've ever seen. This 3 oscillator synth is perfect for making all types of basslines.
The interface is simple, organized and easy to follow. The effects, envelopes, oscillators, LFOs and filters all have their own drop down menus for an easy workflow. And it even has a built in step sequencer!
The bassline bottomline
A good bassline can make or break a track. Finding the best one for your track can be tricky.
These bass VSTs will give you everything you need to find the right one (Hot tip: Turn your monitors way up while you're experimenting if you wanna meet the neighbours).
Put these in your DAW, start experimenting and take a trip to the international bass station.
If you're already set for bass check out our other Free VST Plugin Favourites:
Rory Seydel is a musician, writer and father who takes pleasure in touring the world and making records. Creative Director at LANDR.
Gear guides, tips, tutorials, inspiration and more—delivered weekly.
Keep up with the LANDR Blog.