Drum Bus: The 8 Best Plugins and How To Use Them For Punchy Sound
Drums, beats and percussion are the bedrock of any great track.
To make them shine in a mix, you'll have to know your way around drum bus processing. It sounds simple, but if you haven't worked with this specific mix element, it can be intimidating.
But if you're not sure what the term drum bus means, or the role it plays in your mix, that's OK.
In this article I'll break it down and suggest some key tools and techniques to work with it in your mix.
Let's get started.
Theory guides, production tips, new free plugins, gear guides and more—delivered weekly
Keep up with the LANDR Blog.
What is a drum bus?
A drum bus is a common term for an aux return channel that groups together the outputs of each individual track in a drum mix. In the case of a traditional drum kit the drum bus usually includes the kick, snare, toms, overheads and any room mics.
But any tracks that contribute to the overall drum sound like samples, beats or loops work could also be included. Producers create a drum bus so they can process the elements in a drum sound together with the same plugins or automation.
How to shape your drum bus
A drum bus is just like the rest of the tracks in your mix—the main tools you'll use to shape it are compression, EQ and reverb.

But you'll have to take a different approach to each when processing multiple percussion elements at once.
It's the reason why many engineers turn to parallel compression and saturation before resorting to drastic EQ or tone shaping.
In the next section I'll show how you can use some specific plugins to create common mix bus processing in this style.
Producers create a drum bus so they can process the elements in a drum sound together with the same plugins or automation.
However, you can get much more creative if your goal is to radically reshape a boring sample or loop.
Many producers use dedicated lo-fi plugins to give dry loops that dusty, lived in feel—I'll include some plugins that work for this purpose as well.
The 8 best drum bus plugins
With the basics out the way, I'll break down seven top drum plugins for spicing up your drum bus and explain how to use them for the best results.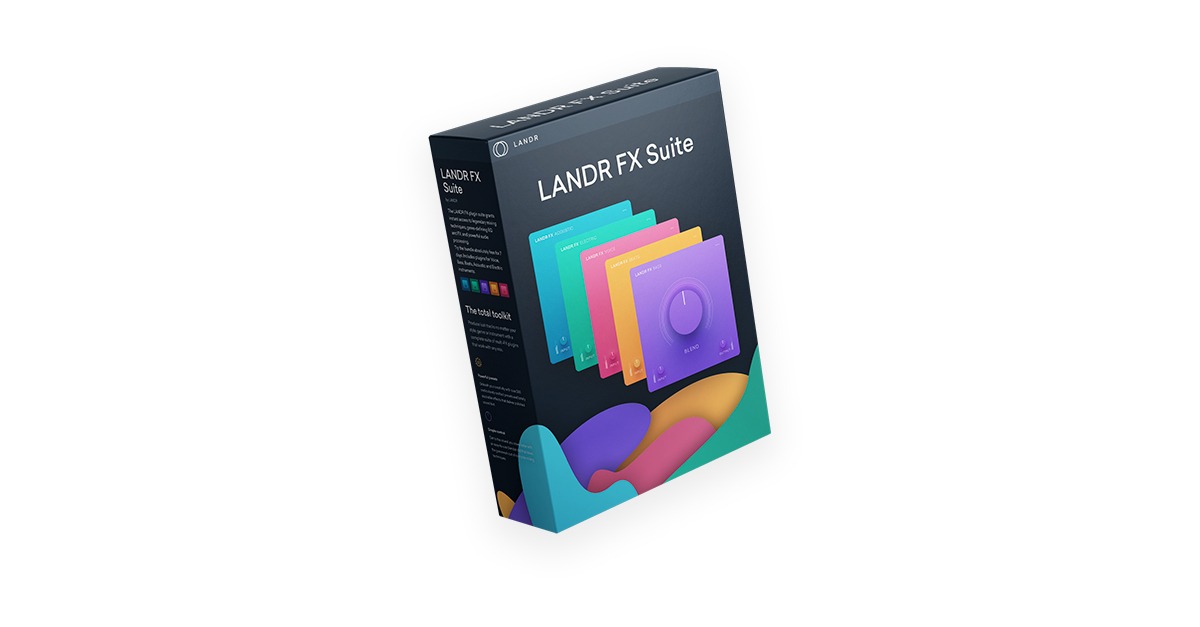 I'll kick this list off with the drum plugin we're most excited about right now.
LANDR FX Beats is an easy-to-use drum processor with a suite of presets designed for your drum bus.
It combines several of the most common drum bus effects into curated settings for mix-ready punch and impact.
The "Tight'n'Punchy" preset is perfect for clearing up low end and adding energy to a drum kit or sampled loop.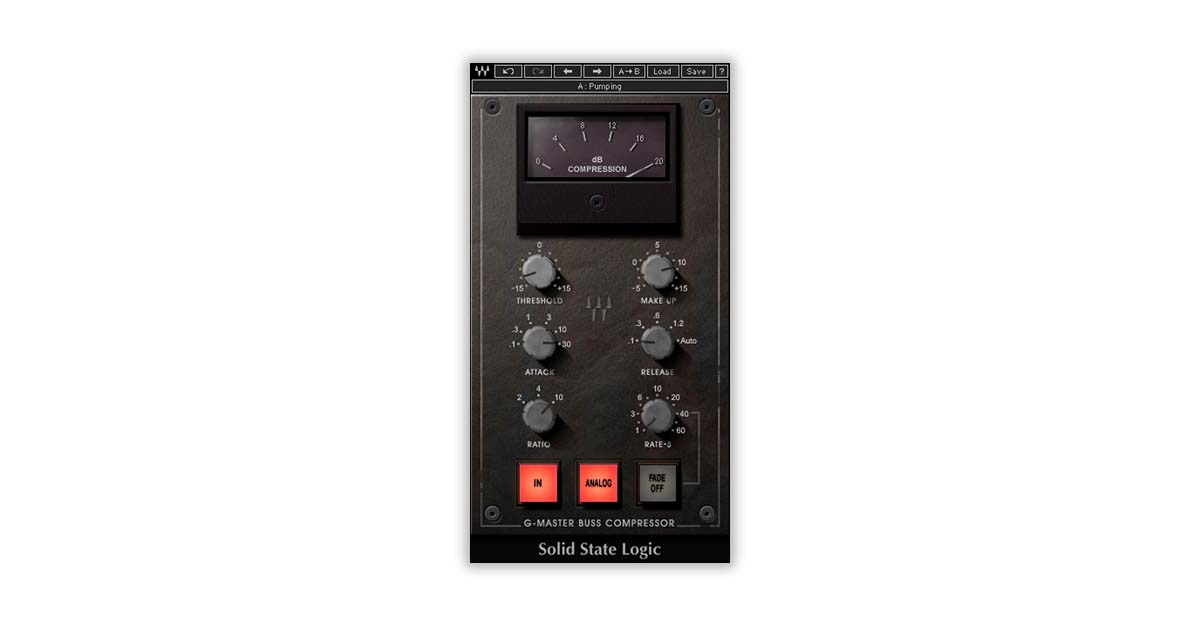 One of the most popular bus processors of all time is the compressor found in the legendary SSL G Series console.
Producers love it for its punchy sound and ability to glue a mix together.
3ou can take advantage of both of these qualities by using a plugin version on your drum bus.
There are many options out there, but Waves offers a great edition that's often on sale at a steep discount.
For drum compression, the punchiest settings generally use a slow attack time to allow the transients to pass through. I usually use the slowest attack setting on the G series comp and dial in the release until I find the best balance between punch and fatness.
The program-dependent release can also work well in some situations, although it may not be fast enough for a truly hard-hitting sound.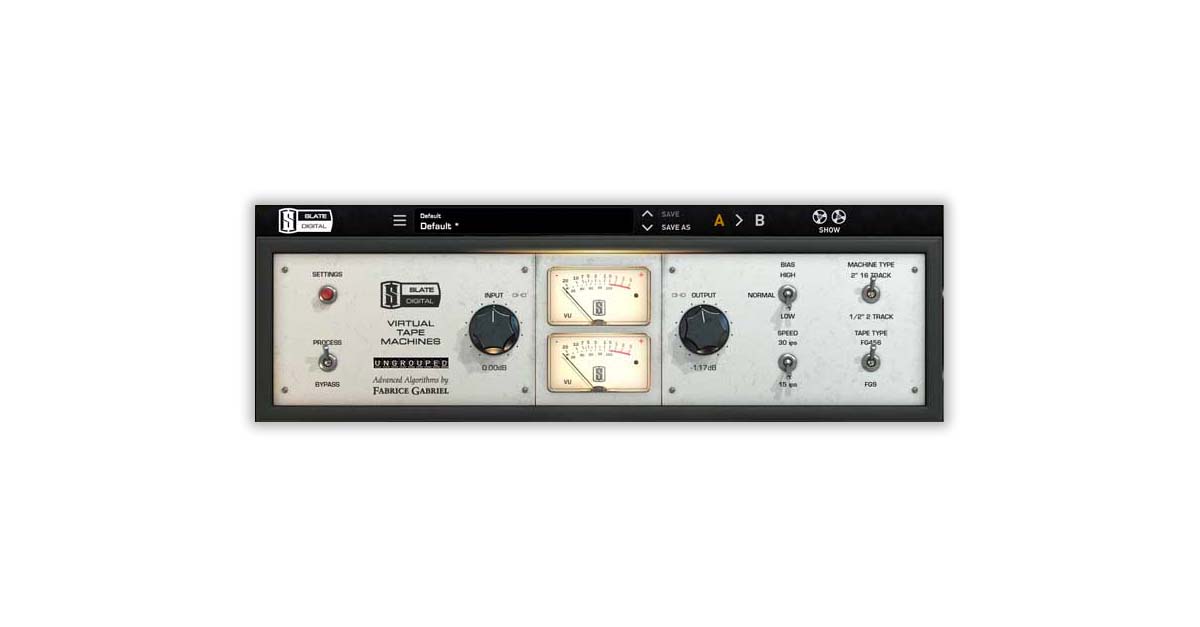 Slate Digital's take on the magic of tape has been around since 2012, but it's still a great option for the gentle, pleasing saturation of vintage recording gear.
If you just need to sweeten the midrange of your drum bus and introduce some gentle compression and clipping, Slate VTM is a great choice.
For drum compression, the punchiest settings generally use a slow attack time to allow the transients to pass through.
The best part is that the plugin is super easy to use.
I usually start by driving the input to hear a bit of the saturation effect. Then I experiment with different tape speeds to see what fits into the mix.
The 15 IPS setting will roll off some top end, which can help with harsh cymbals or ambience.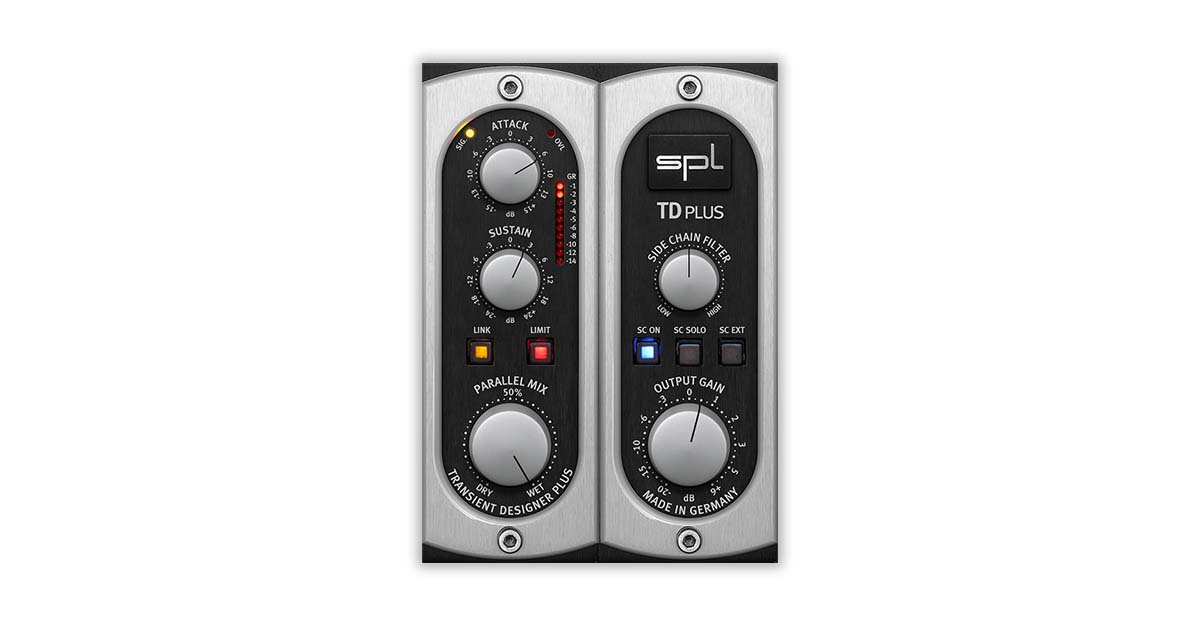 The transient designer is a unique dynamics processor that lives somewhere in between compression and expansion.
It's famous for the way it can totally transform the sound of a beat or drum track.
A good way to think of it is sculpting the balance between the attack and sustain of the sound. In fact, those are the two controls you'll find on the classic SPL plugin!
Turn up the attack to increase the impact of the hits, or turn up the sustain to hear more background air and ambience.
Using both controls at once, you can create an extreme effect. Or keep it subtle to enhance the rhythm of the track—whatever works for your mix!
Compression is an essential ingredient in most mixers' drum bus recipe.
But if you're not used to traditional dynamics plugins, you might struggle to dial in the sounds you need right away.
If you're looking for an easy way to set up the power and punch of a studio style compressor, you might consider Klevgrand Korvpressor.
Designed with transparency and flexibility in mind, Korvpressor's unique interface helps you get an intuitive sense of its action.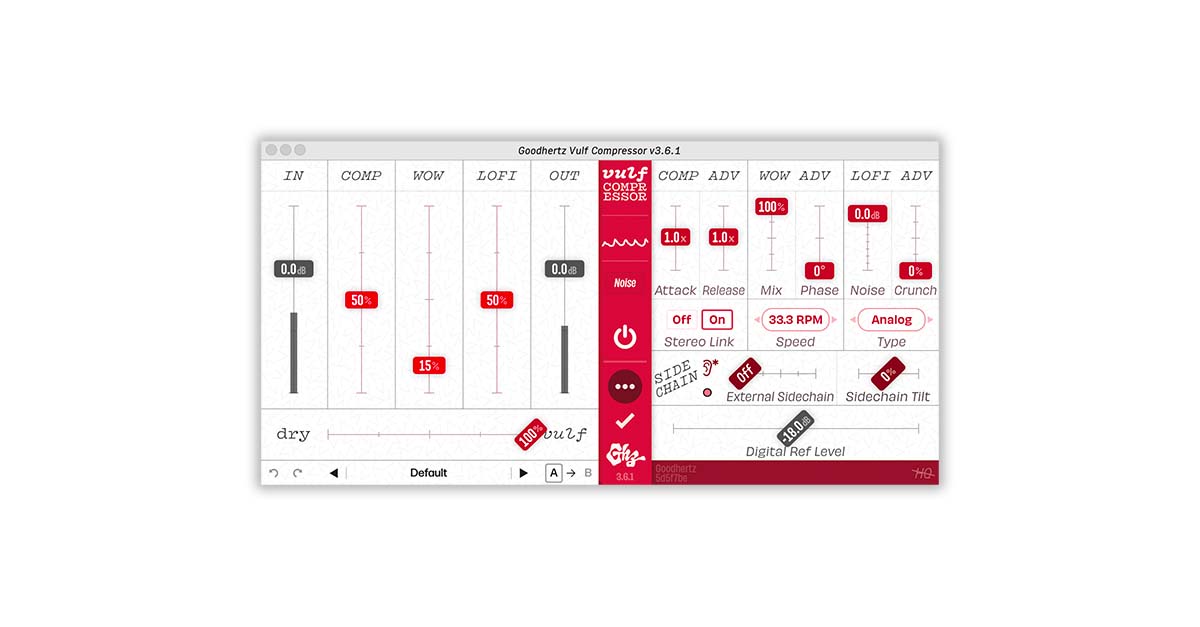 Goodhertz Vulf is a character compressor that can take your drums into serious lo-fi territory while adding tons of punch and grit.
It's based on a unique compression algorithm found in a Roland hardware unit used by J Dilla and Madlib.
Bus compression is a key part of the impact and pressure of a great drum bus. But the lo-fi effects Vulf can provide are a stylish addition to any lacklustre loop.

You can also introduce lo-fi effects like tape wow and flutter to add the subtle warble of old-school recording.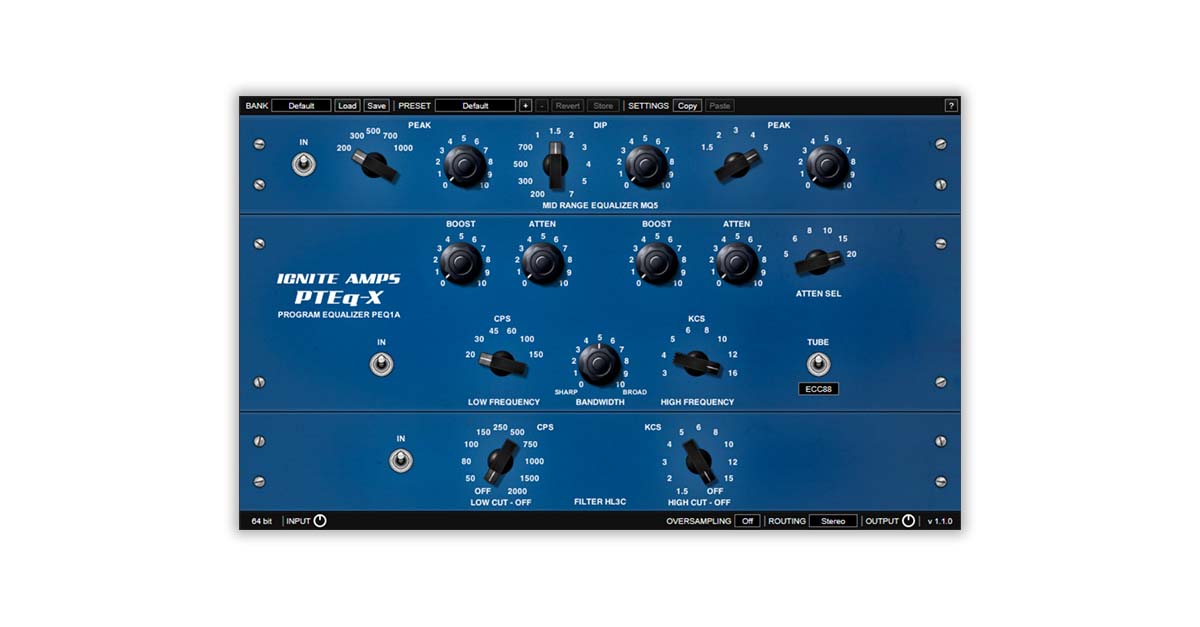 The Ignite Amps PTEq-X is all over our plugin guides for a reason—it's a great free take on an EQ that most mix engineers consider essential. I'm talking about the vintage Pultec EQP-1A.
This enormous tube equalizer is renowned for its smooth, natural frequency sweeps that can boost or cut extensively without sounding filtered.
When it comes to extending the highs and lows of your drum bus for a nice full sound, it's one of the best options available.
The low band boost and cut knobs actually interact in a quirky way that's perfect for boosting the low end of a kick drum.
You can also introduce lo-fi effects like tape wow and flutter to add the subtle warble of old-school recording to your drum bus.
Try adding an equal amount of boost and cut at 60 or 100 Hz to get a unique EQ curve that enhances kicks perfectly.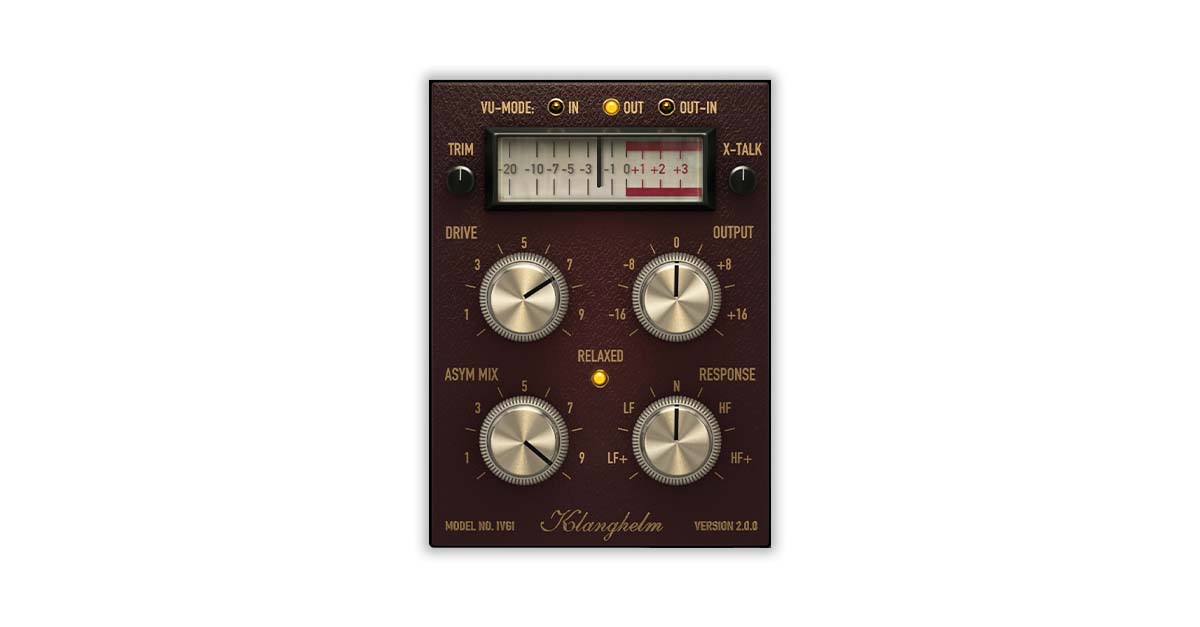 If you've browsed through any free plugin roundups on the LANDR Blog you've probably also seen this one mentioned somewhere.
Klanghelm IVGI is a great free saturation plugin for bringing console-style drive to your mix.
This smooth and satisfying saturator works anywhere you need to add presence and grit, but it particularly shines on the drum bus.
Go anywhere from light saturation to full on overdrive while adding pleasing harmonics and light compression.
I typically blend in saturation from IVGI on a separate aux return channel so I can use a grittier setting without taking over the dry signal.
All aboard the drum bus
Drum bus processing is a great way to define your personal style as a producer.
Whether you like punchy, dynamic hits or squashed-out compression and lo-fi, it's all about your own creative direction.
Try any of the plugins or techniques mentioned in this article to start your journey with drum bus effects.
Various contributors from the LANDR team of music mentors.
Gear guides, tips, tutorials, inspiration and more—delivered weekly.
Keep up with the LANDR Blog.