The 7 Best Guitar VSTs for Great Tone in Your DAW
Guitar VSTs have come a long way since the early days of digital recording.
For guitarists who need great tone, using an amp simulator plugin or virtual guitar rig used to be hit or miss.
But today there are amazing plugins that deliver world class tone without the need for any traditional guitar gear.
Even so, knowing which guitar software to get isn't easy. With so many quality options on the market it's hard to know which digital guitar rig will work for you.
That's why we're rounding up the best guitar VSTs for great guitar tone in your DAW.
Let's get started.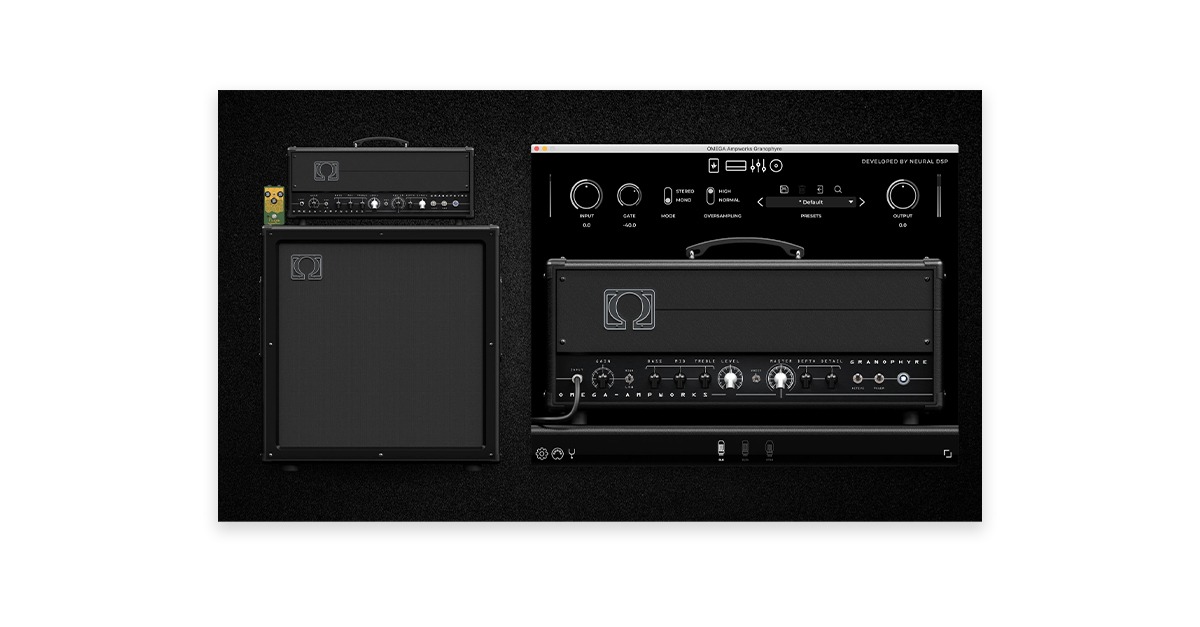 Neural DSP is a powerful new force in the world of guitar plugins.
Their unique approach highlights a single amp or artist and delivers top-tier quality.
It's a nice relief from the endless options found in other plugins.
The brand is especially well known for its intense high gain tones, which are convincing enough to rival massive metal stacks.
The Archetype series contains a variety of pedal and amp sounds from one groundbreaking player's tonal arsenal in each edition.
So far it's featured innovative modern players like Tosin Abasi and Cory Wong.
If you're looking to capture specific tones as accurately as possible, any of Neural DSP's options should be on your list.
When you're recording guitar in the DAW, you're often looking for the warmth, distortion and saturation that hardware tube amps are loved for.
That's why tube distortion VSTs like Valves from Audio Thing are incredibly valuable for creating good guitar tone in a digital environment.
Valves is an excellent option with its meticulously engineered, professional sound that accurately recreates the warmth and character tube overdrive gives to guitar signals.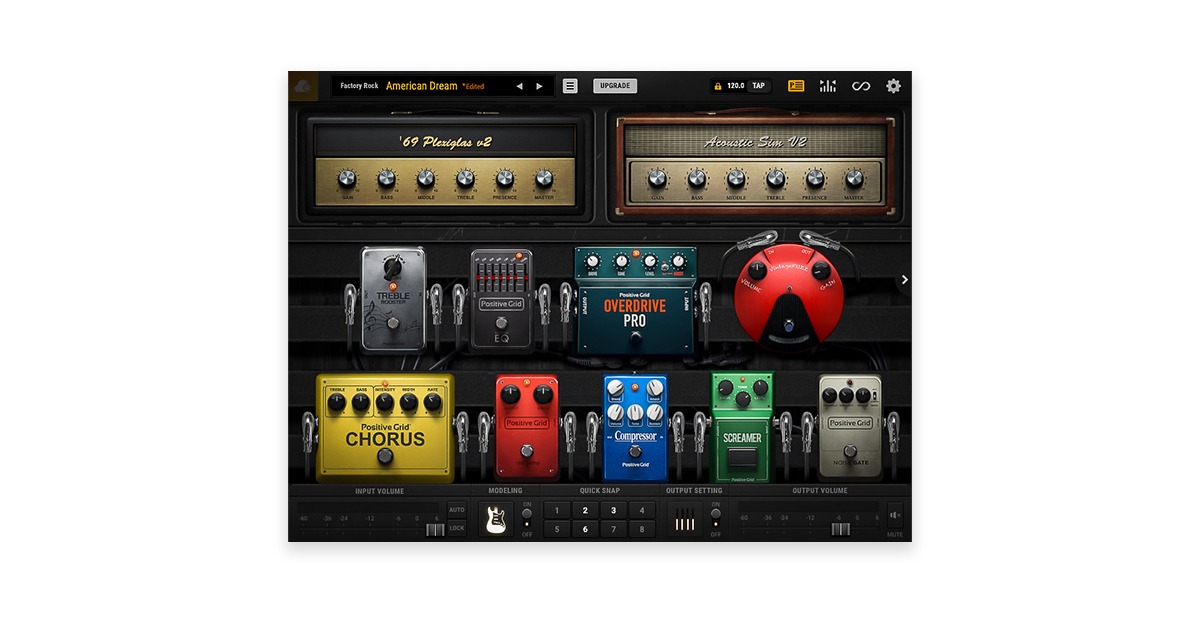 Positive Grid is another guitar plugin company with an extreme commitment to accuracy.
Their software takes a unique approach that aims to account for every tiny detail in the circuitry of guitar gear.
Bias Amp 2 and Bias FX 2 are standalone plugins that take aim at pedalboard and amp modelling separately.
Inside of Bias Amp 2 you can carefully select every electronic element that contributes to your sound to build a custom amp from the ground up.
It's a great way to learn the technical elements that make classic amp designs sound the way they do.
Bias FX 2 allows you to create flexible signal chains with parallel routing and everything from stompboxes to rare tape echoes and rackmount studio effects.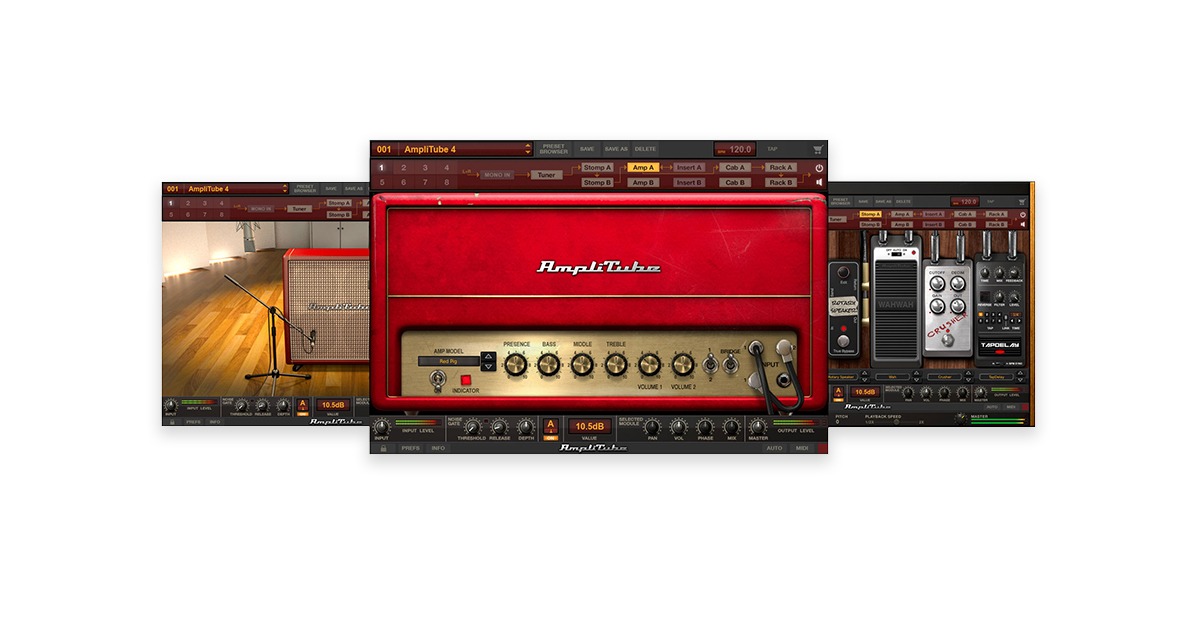 IK Multimedia Amplitube was one of the first quality amp simulators on the scene, and it's still an excellent option for guitar VSTs today.
Now in its fifth edition, Amplitube features some officially licensed emulations of the amps, effects and artist rigs it models.
It may seem like a cosmetic detail, but legendary guitar heros and brands giving their stamp of approval means that the emulations are good enough for the toughest critics.

Not only that, Amplitube allows you to load in your own speaker IRs. Speakers have an enormous effect on your overall tone, so this feature can transform the sound of any amp simulator dramatically.
Speakers have an enormous effect on your overall tone, so speaker IRs can transform the sound of an amp sim dramatically.
Amplitube comes in several different packages, including a free tier with Amplitube 5 Custom Shop. You can start there and buy add-on models as you go to build your perfect custom amp sim arsenal.
5. Your DAW's built-in guitar plugins
Guitar VSTs used to be less common in music production.
That meant there were only a handful of third-party developers releasing them.
Now with so many players turning to software to record guitar, many flagship DAWs ship with guitar plugins built-in.
If you use Logic Pro X or Ableton Live 11 you're in luck.
Logic features some of the best guitar amp and stompbox emulations around.
The Amp Designer plugin has accurate recreations of a huge range of vintage, modern and boutique classics—not to mention an impressive selection of cabs and speakers.
And Pedalboard gives you endless combinations of sought-after effects for every type of tone imaginable.
Since Live 8, Ableton has included the excellent Amp and Cab devices. Amp is powered by Softube's respected emulation technology.
With so many players turning to software to record guitar, many flagship DAWs ship with guitar plugins built-in.
It's a simple but satisfying guitar VST that gets the job done.
Universal Audio has been edging closer to the guitar market with hit products like the Ox Amp Top Box and a new line of high end stompboxes.
But UAD also makes some impressive software emulations of ultra sought-after amps and effects, including the classic Marshall Super Lead Plexi 1959 stack and Fender '55 Tweed Deluxe combo style amps.
Original examples of these vintage classics are getting more expensive every day. Used prices have soared to over five thousand dollars for a well preserved unit.
UAD has brought the same painstaking attention to detail to these amp sims as their vintage studio hardware emulations.
That means you get an extremely lifelike representation of what it's like to have these rare original amps in your own studio.

If you're on the UAD platform and you're looking for quality vintage tones, these guitar plugins are worth a look.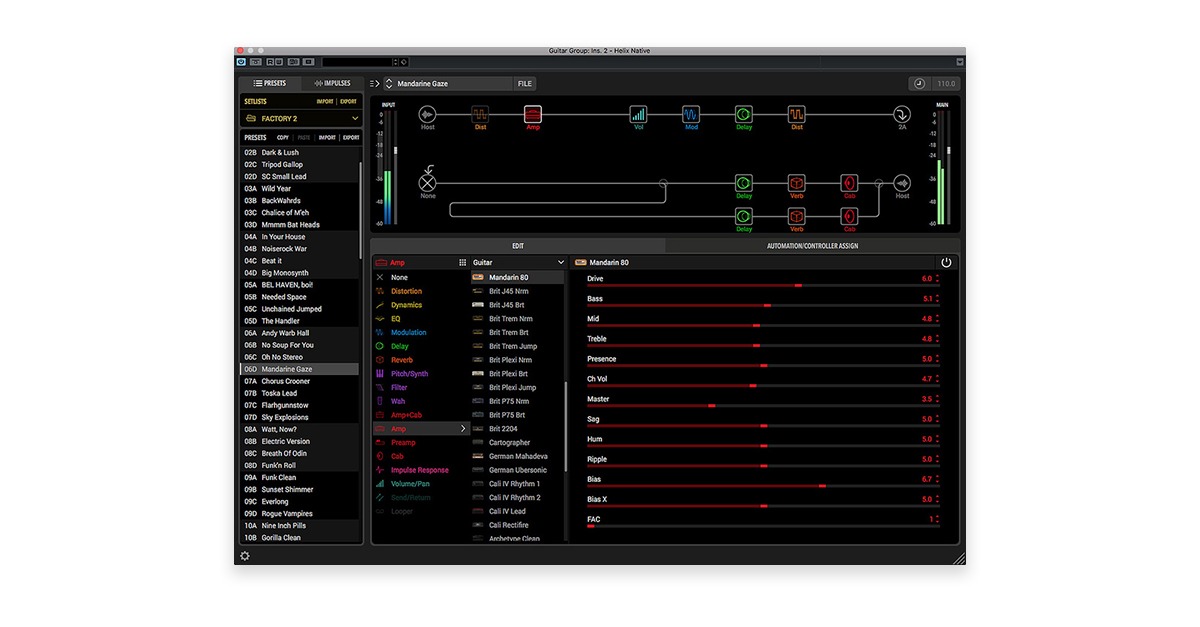 Line6's Helix hardware is one of the hottest guitar modelling products out right now.
It's one of the most respected options for guitar players who need instant access to thousands of different tones in their live rigs.
Helix comes in several form factors, but Helix Native is the software version of the tech that runs as a plugin.
Guitar plugins have a place in every producer's workflow.
That means you get all the impressive tones of the standard Helix with the convenience of a plugin right inside your DAW.
Guitar plugins have a place in every producer's workflow.
By this point, some Line6 effects have become classic in their own right and many of the best ones are included in Helix.
Plus, the company is always shipping updates with refinements to the sounds, new takes on the classics and creative new ideas.
Plugin play
Guitar plugins have a place in every producer's workflow.
They're especially helpful if you can't make a lot of noise where you work on music.
And even if you can, recording the high voltage sound of a roaring stack isn't always practical.
Guitar plugins can even help you broaden your palette of sounds and effects and create something new.
If you made it through this article you'll have a great start for how to choose a guitar VST plugin.
Michael Hahn is an engineer and producer at Autoland and member of the swirling indie rock trio Slight.
Gear guides, tips, tutorials, inspiration and more—delivered weekly.
Keep up with the LANDR Blog.