8 Unconventional Piano Sounds to Use in Your DAW
The piano has a special place among traditional musical instruments.
It's considered a standard tool for learning, writing and performing music.
With such a widely-used instrument, there's a general consensus on the ideal piano sound. But is that all there is to the piano?
In fact, there's much more to this classic sound than you might think. Thanks to innovative builders and DAW plugins, there are more creative approaches to the piano than ever before.
Today's piano sounds are fresh, creative and versatile enough to work in many different genres.
In this article I'm rounding up my top 8 picks for unique piano sounds to use in your production.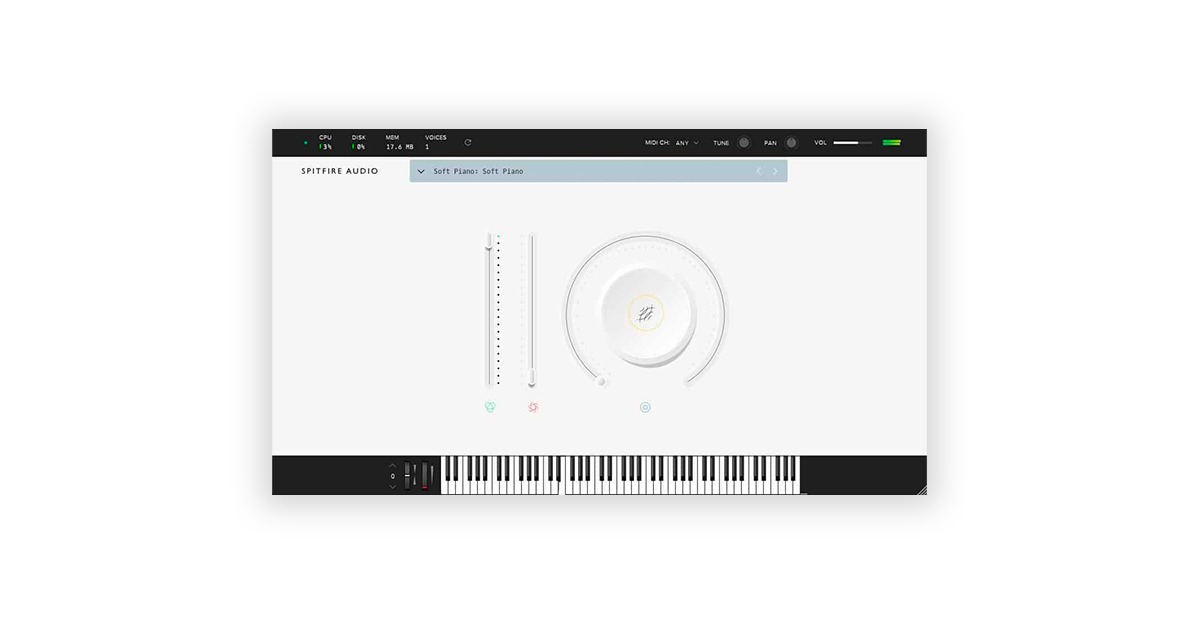 Spitfire LABS is one of the best free VST plugins ever made. It's a powerful virtual instrument platform with regular new releases of fantastic free content.
But the sound that put LABS on the map is Soft Piano. It's a perfect take on the intimate tone of a piano muted with felts that's commonly heard on modern film soundtracks.
If you're searching for a dreamier, more cinematic piano sound, Spitfire LABS Soft Piano is worth a look.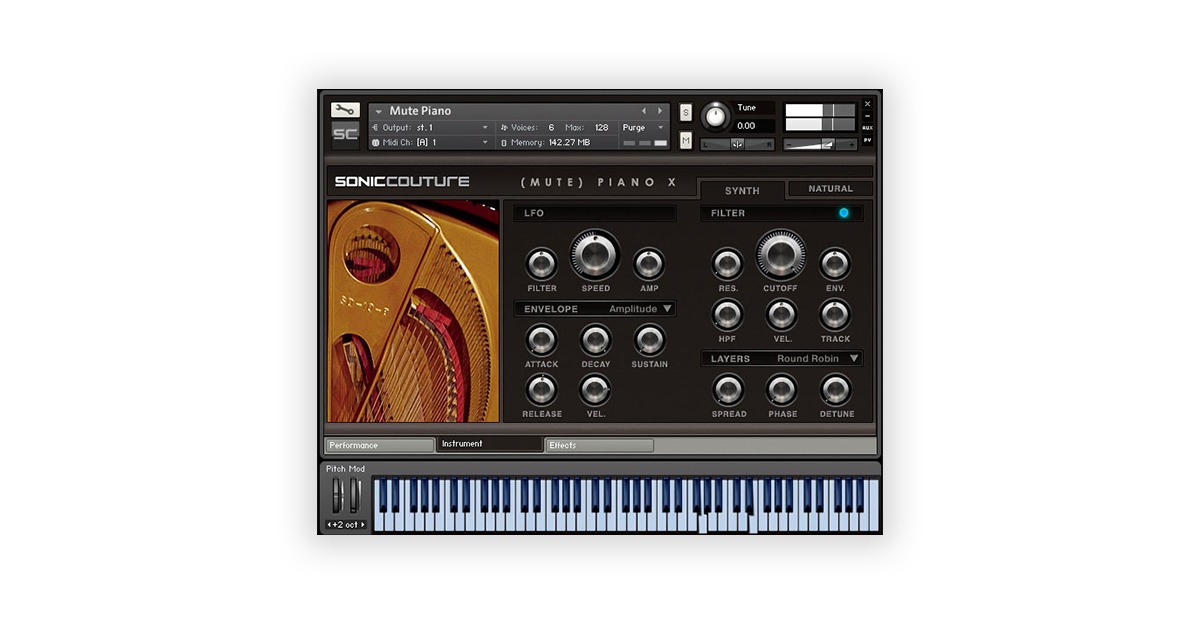 SonicCouture's Xtended Piano throws the piano rule book out the window.
This unique sample set of extended piano techniques includes unconventional playing methods such as bowing the strings, striking them with mallets and muting them to create harmonics.
If you're looking to see just how far out you can get with your piano sounds, Xtended Piano should be your first stop.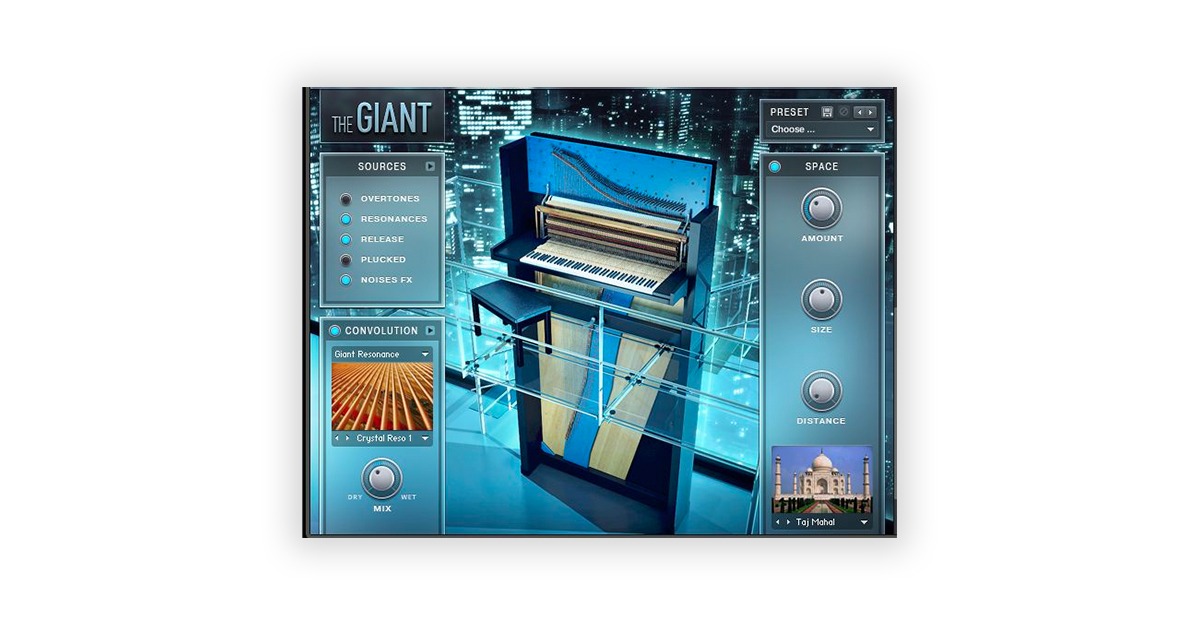 Sometimes the best way to push the boundaries is to go bigger.
That's the idea behind maverick piano builder David Klavins' 370i vertical piano.
With its strings extended to their full length in a single vertical span, the 370i boasts a soundboard roughly twice the size of standard concert grand.
The result is an enormous and commanding piano sound unlike anything else out there.
NI brings the sound of the 370i to your DAW with THE GIANT.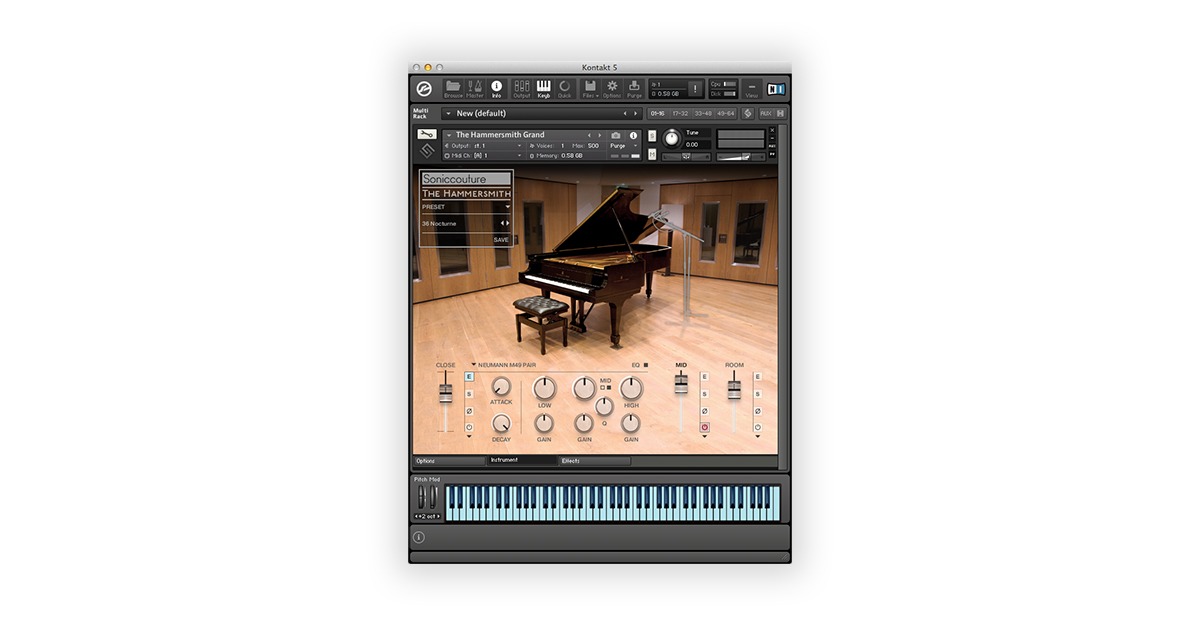 SonicCouture Hammersmith Pro is one of the most ambitious sampling projects in recent times.

Using a unique Steinway Model D fitted with MIDI integration, SonicCouture was able to capture incredibly precise dynamics by sending exact velocities per note—not something a human player could easily accomplish.

Recorded with a dizzying array of word class microphones—including a binaural Neumann dummy head—SonicCouture Hammersmith Pro is an inspiring piano instrument.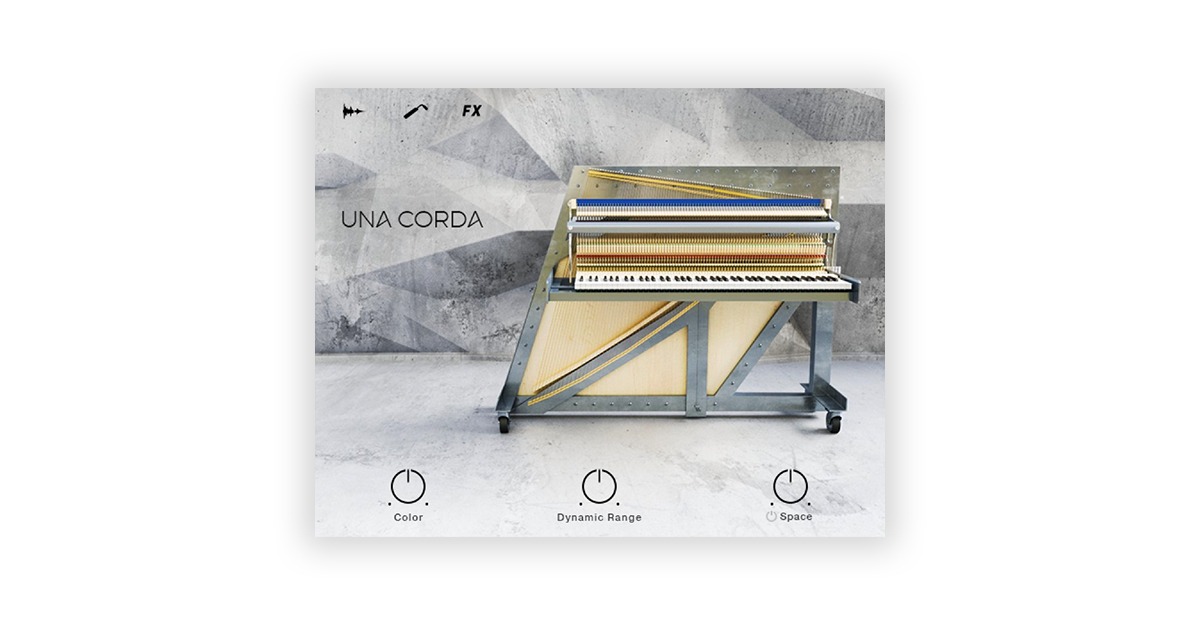 In another sweep of design innovation, David Klavins envisioned this unique single-string piano design in collaboration with composer Nils Frahm.
The Una Corda has a much softer sound than a traditional piano due to its use of just one string per key.
It's made softer still by a customizable felt layer for some of the lightest, most delicate piano sounds ever heard.
v
Native Instruments sampled this unique piano in great detail for NI Una Corda.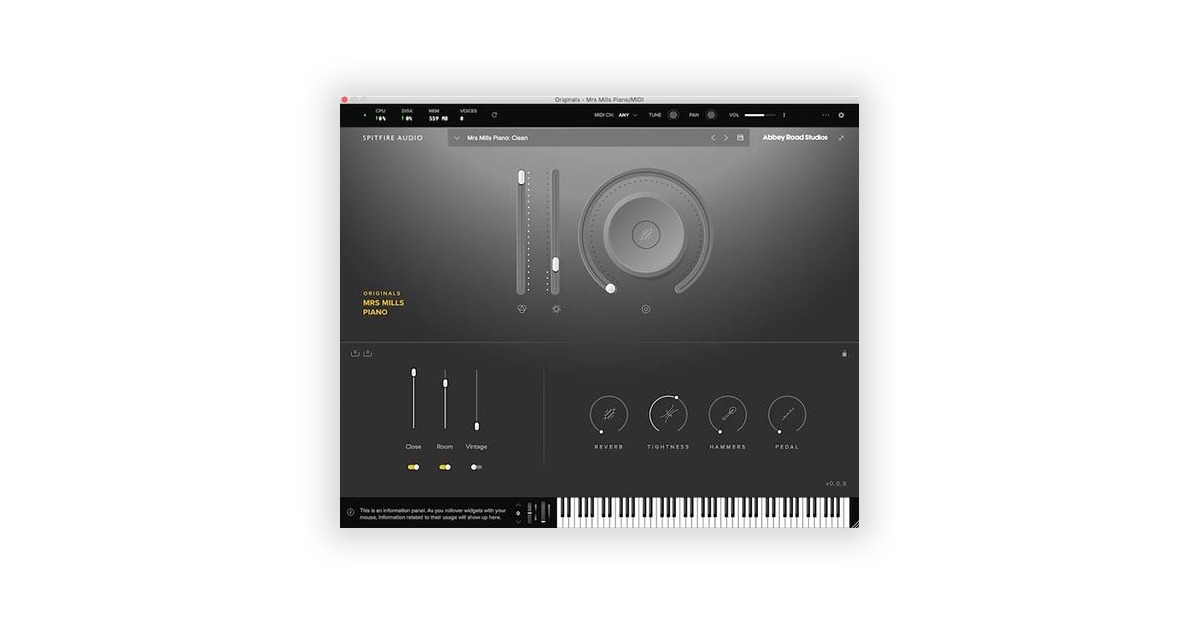 Grand pianos are impressive, but they don't always have the charm of a nice, lived-in upright.
Grand pianos are impressive, but they don't always have the charm of a nice, lived-in upright.
One of the most frequently recorded upright pianos is located in legendary Abbey Road Studios.
Known as Mrs Mills Piano for its use in the 60s and 70s by British pianist Gladys Mills, this Steinway Vertegrand features a bright metallic attack thanks to its lacquered hammers.
It's a classic piano sound you might recognize from 60s pop records by The Beatles and The Zombies.
Spitfire's Mrs Mills Piano puts all that nostalgic upright tone in a plugin.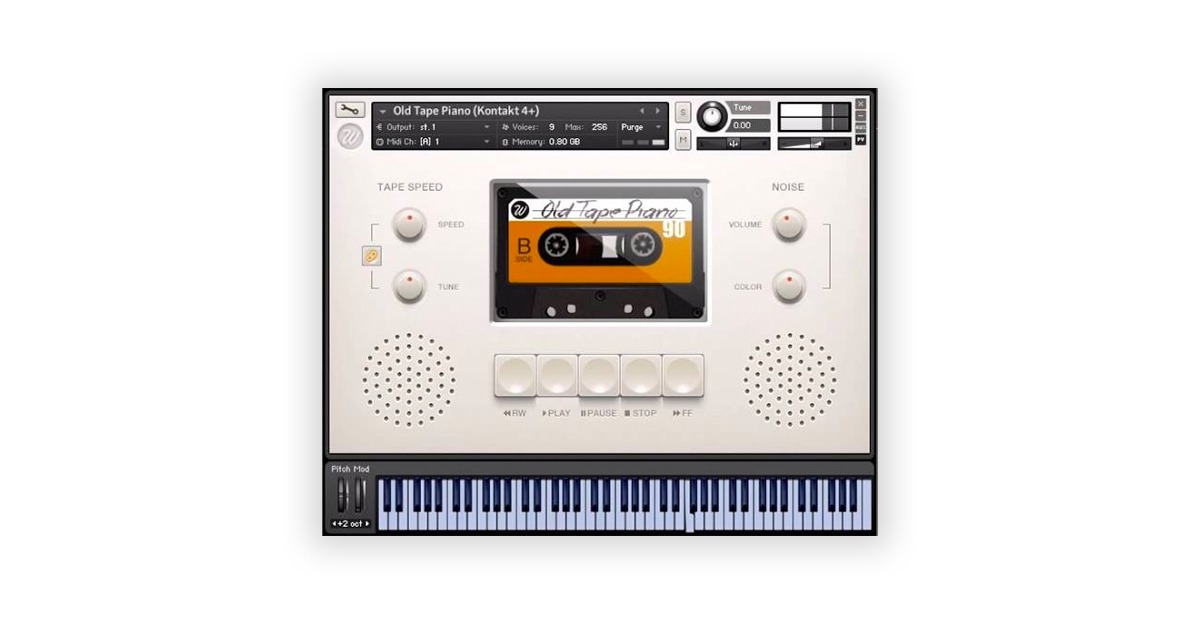 Wavefactory's Old Tape piano is a sampled piano instrument with a lo-fi twist.
Using a convincing simulation of tape noise, warble and filtering, Old Tape piano sounds like a dusty old cassette hidden away in the attack.
If you want instant lo-fi goodness in a playable piano sound, check out Wavefactory Old Tape Piano.
Most producers think of sample sets when it comes to convincing piano sounds.
But there's another technique based on synthesis that can create unique piano timbres.
It's called physical modelling and it can create everything from realistic pianos to impossible instruments made of glass or other impractical materials.
Arturia Piano V harnesses this tech to create a uniquely customizable approach to the piano.
Cool piano textures
The piano may seem stuck in the past, but there are plenty of exciting innovations if you know where to look.
From enormous vertical pianos to impossible digital models, there's so much to explore using digital piano plugins.
If you've made it through this article you'll have a good idea of the options for unconventional piano sounds.
Michael Hahn is an engineer and producer at Autoland and member of the swirling indie rock trio Slight.
Gear guides, tips, tutorials, inspiration and more—delivered weekly.
Keep up with the LANDR Blog.