What is Granular Synthesis? The 6 Best Plugins For Futuristic Sound
Granular synthesis is one of the most interesting ways to create new sonic textures.
It's an experimental synthesis type that relies on a unique application of samples.
But producing music with granular synthesis can be confusing if you're just getting started.
In this article I'll explain everything you need to know about granular synthesis and recommend 5 great plugins to use it in your music.
Let's get started.
Production tips, gear guides, theory tutorials and more—delivered weekly
Keep up with the LANDR Blog.
What is granular synthesis
Granular synthesis is a technique for generating musical timbres from short snippets of audio.
The term granular comes from the idea that these microsamples are treated like "grains" of sound that are manipulated and rearranged to create new musical textures.
Why should you use granular synthesis?
Granular synthesis is a modern synthesis method that works in a completely different way to traditional subtractive synthesis, wavetable or even FM.
That means many fresh and inspiring sounds are possible if you're willing to explore.
In addition to that, the results that you get from this method are highly dependent on the audio material you feed in.
Just like sampling, using different types of audio can produce unexpected results that may take your music in a new and exciting direction.
Just like sampling, using different types of audio can produce unexpected results that may take your music in a new and exciting direction.
Consider granular synthesis if you need:
Ambient textures
Evolving pads
Glitchy sounds
Cold or "digital" textures
Granular synthesis basics
There are many different approaches to granular synthesis depending on the individual plugin you're using.
However, many granular synthesizers rely on some of the same techniques to process sound.
Here are a few parameters you might recognize:
Grain size—the size of each individual grain
Number of grains—the number of microsampled layers
Sample boundaries—the segment of the sample you wish to use
Playback direction—whether the microsamples play forwards or in reverse
Transposition—the fundamental frequency of the original microsample
If the granular synth you're working without doesn't include these parameters, don't worry.
This synthesis technique rewards experimentation so keep an open mind and treat it like an exploration.
The 6 best granular synthesis plugins
With the basics out of the way, here are the best plugins available for using granular synthesis in your DAW: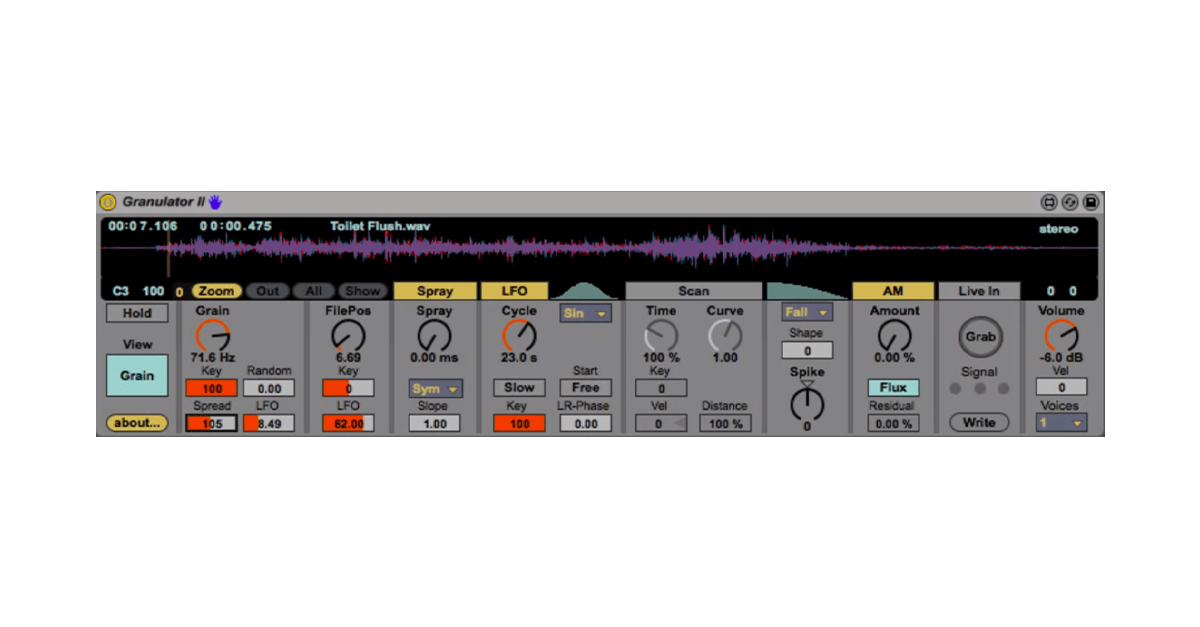 Legendary Ableton cofounder Robert Henke (aka Monolake) has always been a sonic pioneer.
He created Granulator II inside the modular sound design tool Max4Live—the same environment that's famous for original granular instruments.
Granulator II is free, but it's only available for Ableton Suite users with M4L installed.
Hot tip:
Granular synthesis first emerged in pioneering instruments built in modular environments like
Max/MSP
and
NI REAKTOR
. These tools still have dedicated user communities building unique instruments you can download for free.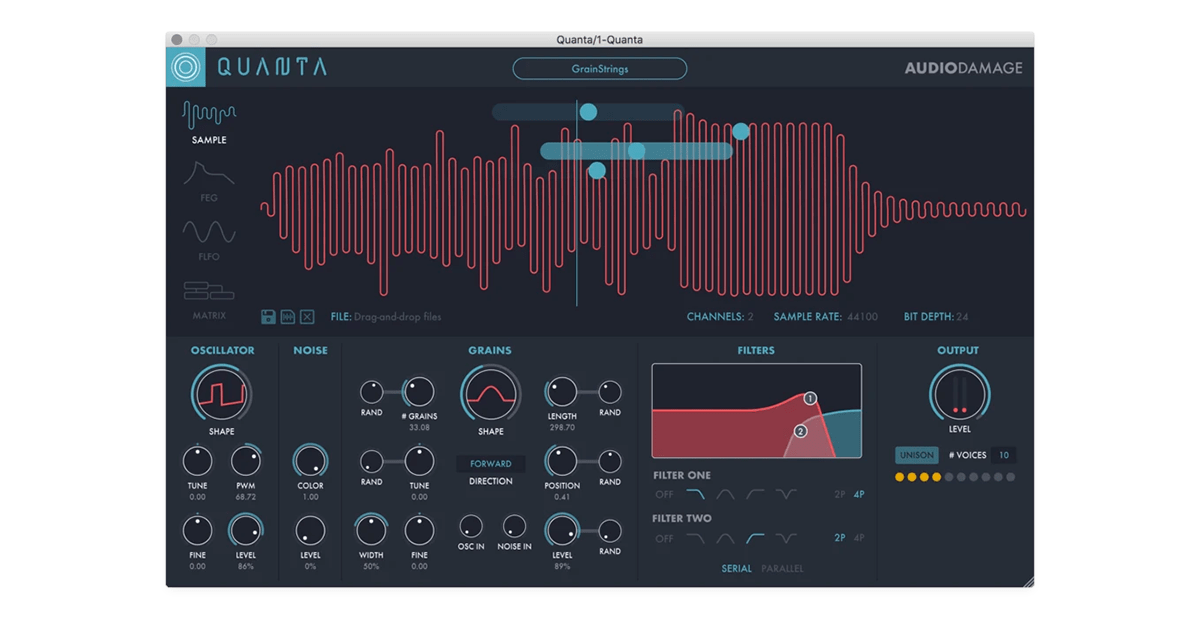 Audio Damage Quanta is a ten-voice granular synth with up to a hundred 1000ms grains per voice.
Its simple drag-and-drop interface lets you easily import your own samples and start mangling them right away.
Biotek 1 from Traktion applies the ideas behind granular synthesis in a totally unique and out-of-the-box way.
The synth combines real field recordings from natural sites, cities, and more with a variety synth oscillators.
It opens up room for creating some truly impressive pads, grating industrial noises and otherworldly synth textures.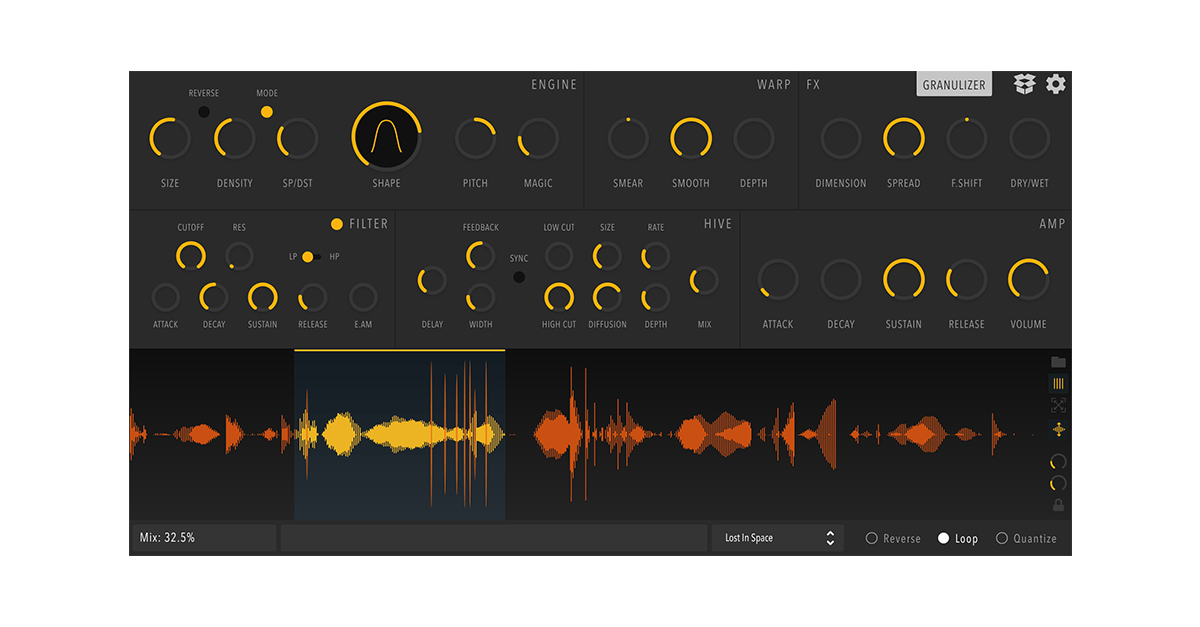 Granulizer 2 is an advanced granular synthesis platform with super high quality audio and interesting sound design parameters like diffusion for creating hazy clouds of sound.
Granular synthesis is an advanced technique, but you don't have to buy an expensive plugin to experiment with it.
If you're looking to get serious about your granular textures, Granulizer 2 is a perfect choice.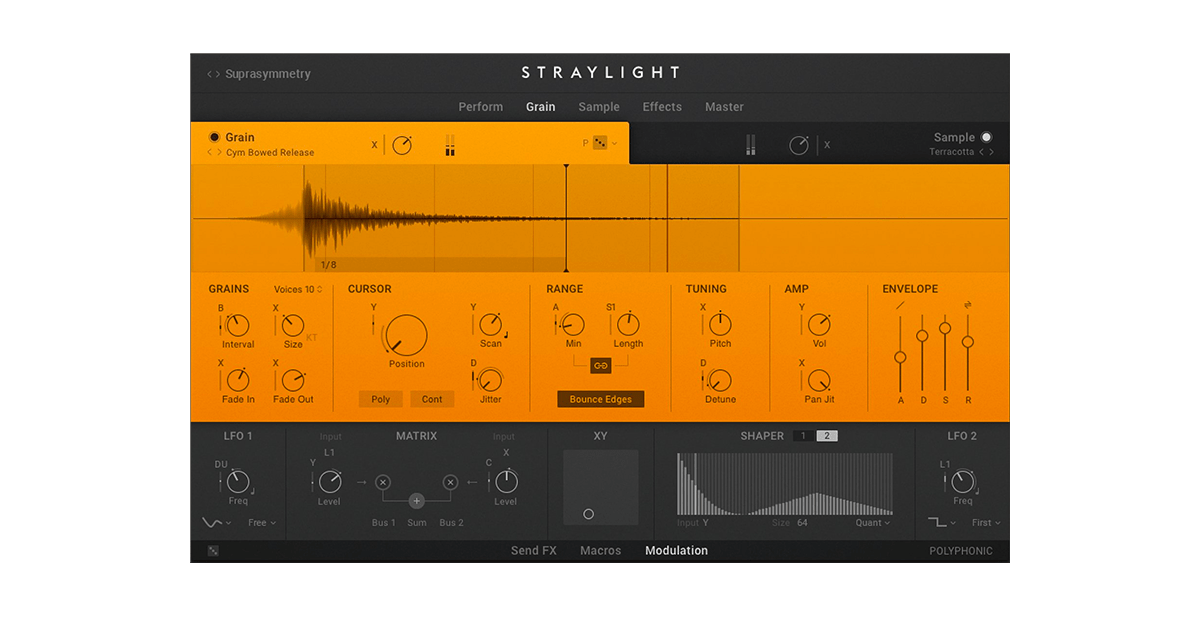 Native Instruments Straylight gives you fast access to the cinematic side of granular synthesis.
Developed in collaboration with top pros from film and TV, this plugin helps you get the recognizable sound of futuristic sci-fi synthesis.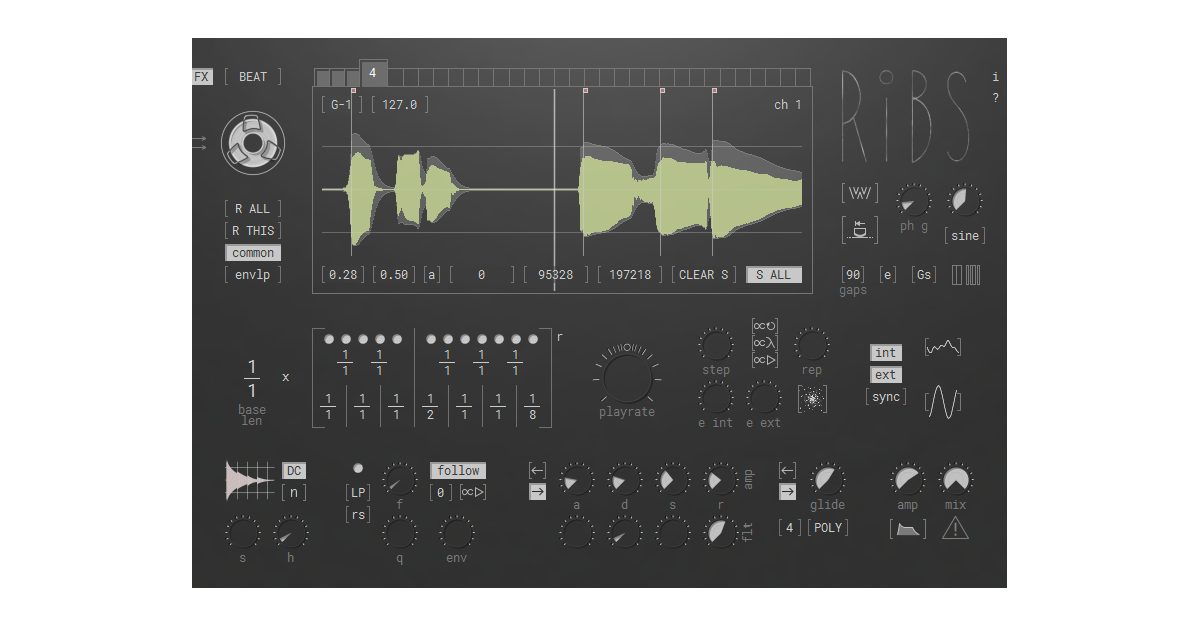 Granular synthesis is an advanced technique, but you don't have to buy an expensive plugin to experiment with it.
Hvoya Audio Ribs is an audio manipulator that lets you experiment with multiple granular effect styles.
Try Ribs to get a taste of what granular can do for free.
Cool synth techniques
Granular synthesis is a fresh and uniquely digital way to generate sound.
If you're tired of analog emulations or complicated FM, diving into the granular sound could be just what you need.
Now that you know a bit about granulate synthesis, get back to your DAW and keep experimenting.
Michael Hahn is an engineer and producer at Autoland and member of the swirling indie rock trio Slight.
Gear guides, tips, tutorials, inspiration and more—delivered weekly.
Keep up with the LANDR Blog.