The 8 Best Kontakt Libraries to Expand Your Sound
In fact, it's so common that users and third-party companies have created thousands of custom sounds for it.
These Kontakt libraries are one of the biggest draws of the platform.
But with so many third-party instruments available, which Kontakt libraries are worth getting?
How do they work and what do you need to use them?
In this article I'll explain the basics and suggest 8 great Kontakt libraries to download for new and exciting sounds.
Let's get started.
What are Kontakt libraries?
A Kontakt library is an instrument built for NI's Kontakt sampling platform.
The advanced features of the Kontakt sampler make it possible to emulate nearly any type of instrument or sound with recorded audio files.
It means that Kontakt libraries can be created for an incredibly diverse range of sounds. Kontakt also includes a robust set of tools for making sampled sounds realistic and expressive.
As a result, Kontakt sample sets gained popularity among composers and sound designers who need easier access to orchestral textures and other acoustic sounds.
But it's not just traditional music composers who can benefit from Kontakt. If you've ever wished you could bring exotic and inspiring sounds into your DAW and play them like real instruments, Kontakt has a lot to offer in any genre.
A Kontakt library is an instrument built for NI's Kontakt sampling platform.
How to use Kontakt libraries
To load a Kontakt library you'll need some version of the Kontakt plugin in your DAW.
While that might not come as a surprise, many producers aren't aware you can host most Kontakt libraries inside Kontakt Player, the free version of Kontakt.
If you're simply looking to play sound libraries as they are without editing any parameters, Kontakt Player is all you need.
That said, you won't be able to load any unlicensed libraries using Kontakt Player. That means you won't have access to content developed by individual users.
Even so, there are plenty of official libraries available. Unless you're after something specific, you'll likely be fine with Kontakt Player.
That said, if you know you'll need to go hands-on with the samples in your libraries or create your own, you'll have to get the full version.
That makes getting started with a fully editable, third-party library pretty expensive.
Many producers aren't aware you can host most Kontakt libraries inside Kontakt Player, the free version of Kontakt.
If you only need a few inspiring sounds to help you start a track, consider trying a loop-based instrument instead of a full-fledged sampler.
Never miss a post from the LANDR Blog.
Get the newsletter weekly.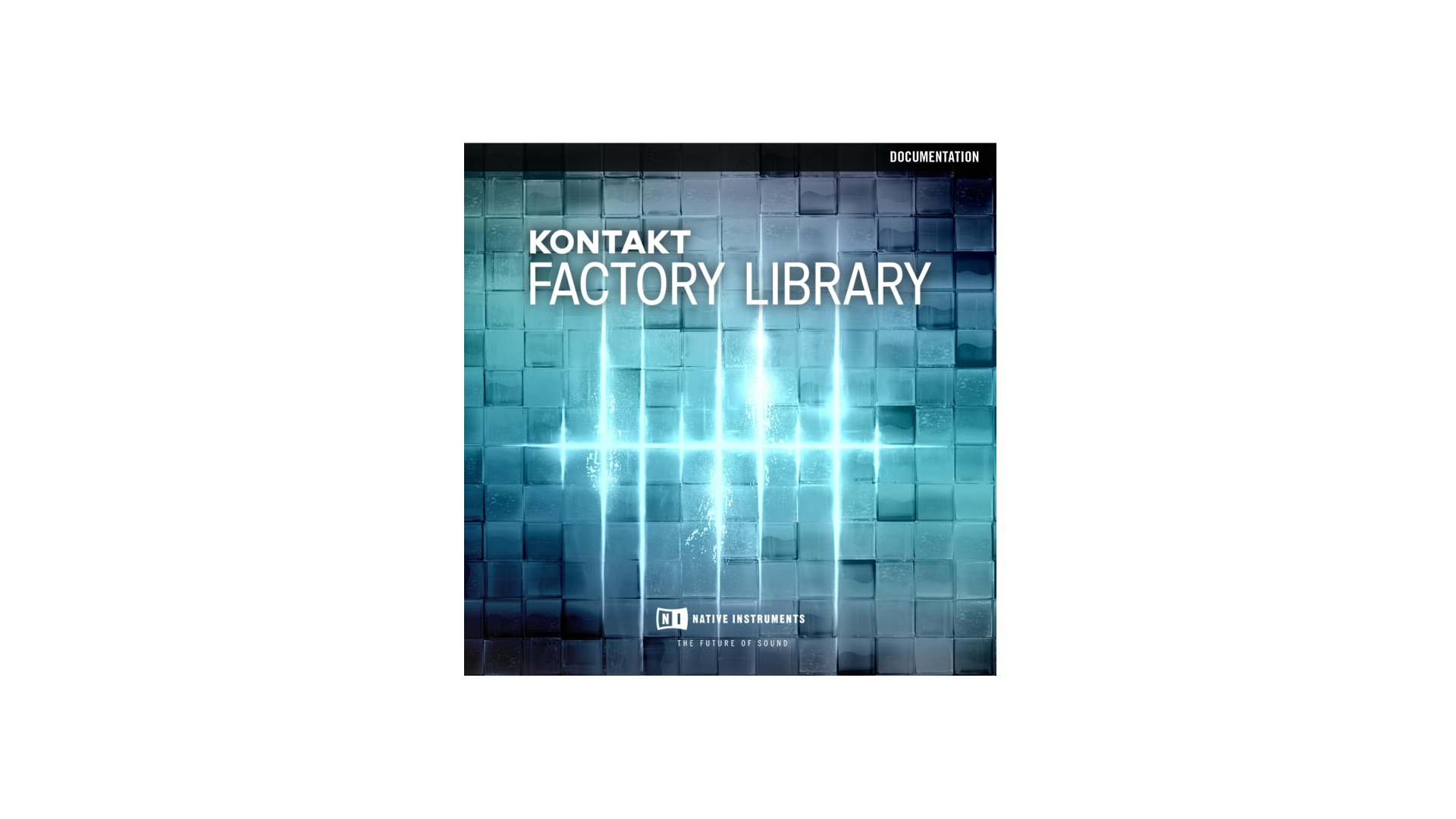 Let's start with the basics. Kontakt ships with a series of great instruments that will give you a taste for the power of its sample libraries.
Inside the factory library you'll find sonic essentials like the Analog Dreams retro synths and the Ethereal Earth organic textures.
Add in new creations like the Hybrid Keys that combine synth and keys with acoustic piano and you've got a robust set of sounds to get you started right away.
The factory library is gateway into all the other great NI content for Kontakt that you can download to expand your sonic possibilities.
Here's a great sample library plugin that comes with 1000s of samples out of the box and tons of parameters and controls to create your own sound.
SampleTank 4 is a comparable sample library to Output Arcade and Kontakt—it comes with all the same styles of sample libraries and customization options.
It's also super easy to create your own sample libraries within the plugin and control them.
Hot tip:
SampleTank 4
comes bundled with yearly
LANDR Studio subscriptions
alongside access to a variety of pro plugins, LANDR`s AI mastering tool, digital distribution, royalt-free samples and much more!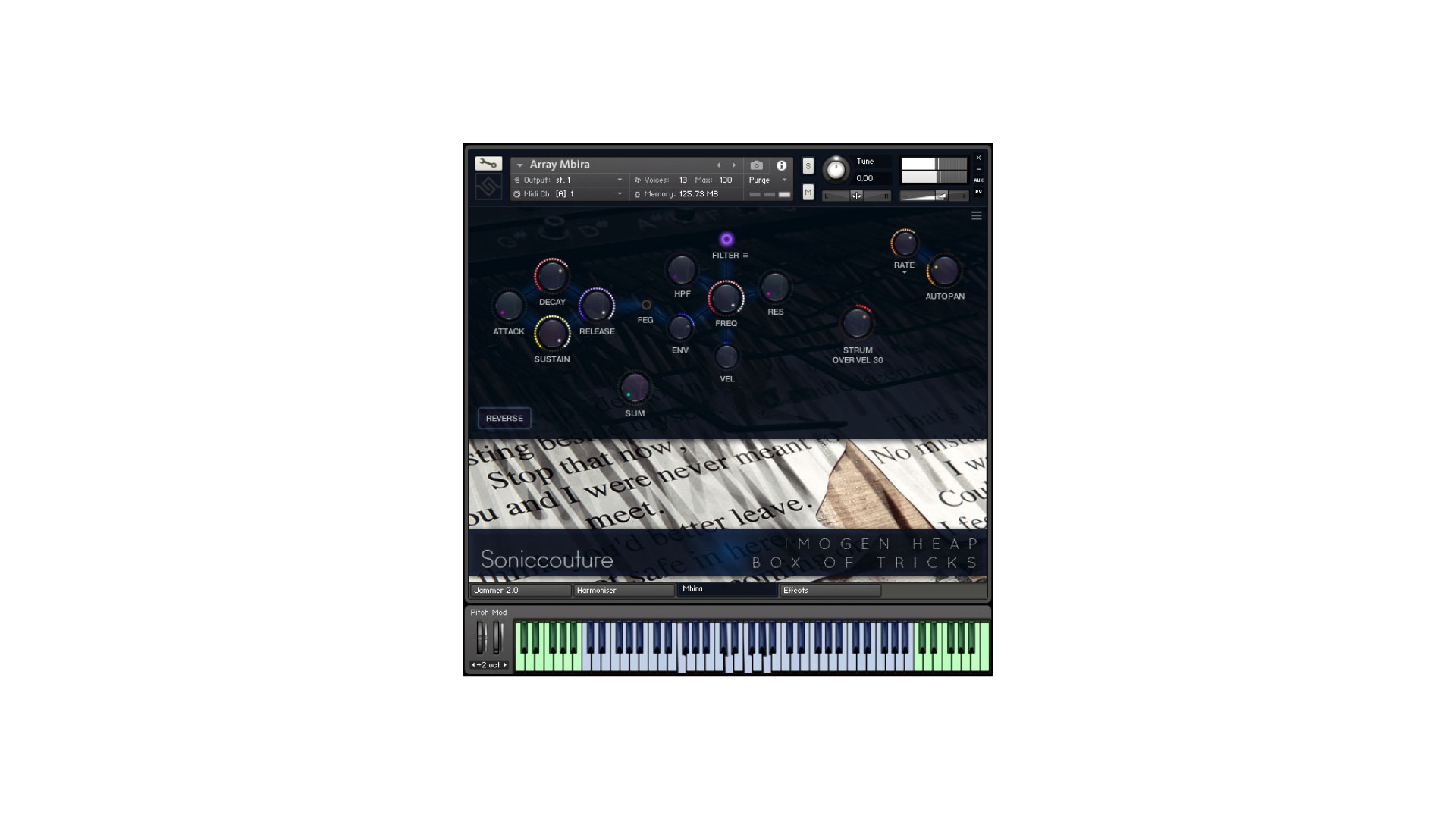 Some Kontakt libraries highlight just how flexible the plugin can be when used creatively.
Sonniccouture's Box of Tricks is a unique Kontakt sample set based on the studio secrets of UK artist Imogen Heap.
Known for her genre-defying experimentation and distinctive vocal effects, Box of Tricks packages Heap's raw sonic materials into a playable instrument.
While it may sound strange to use a sample set based on the workflow of another artist, Box of Tricks contains a flexible and compelling bank of sounds that you can easily make your own.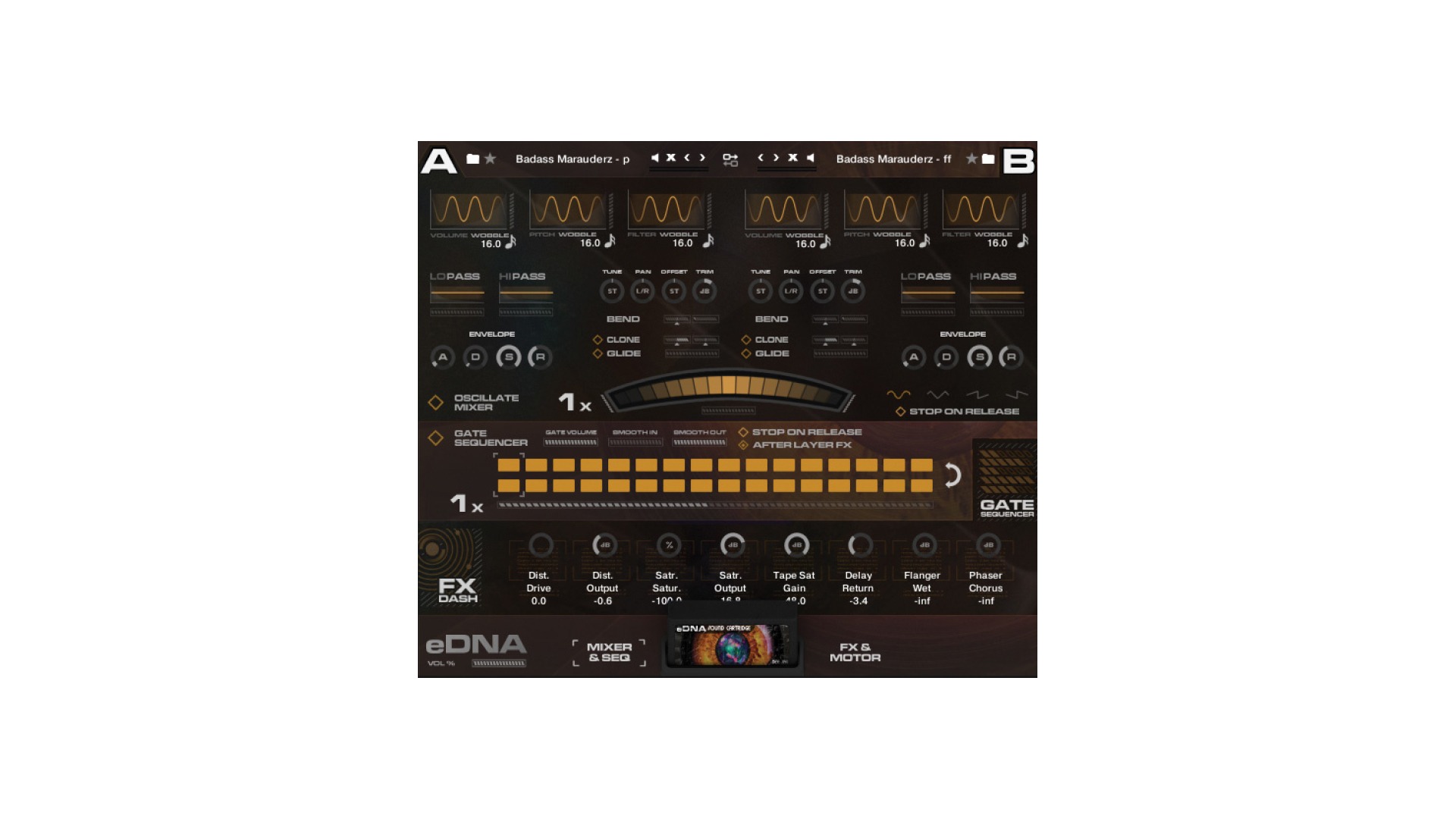 Spitfire is a big name in sampled instruments for film and TV composers.
Their Albion One orchestral library is a first class choice for anyone looking to bring the emotional sound of cinematic strings into their work.
And while it's a favorite among composers, Albion One sounds just as rich and lush in a pop arrangement.
If you listen carefully, you'll find orchestral sounds are more common than you think!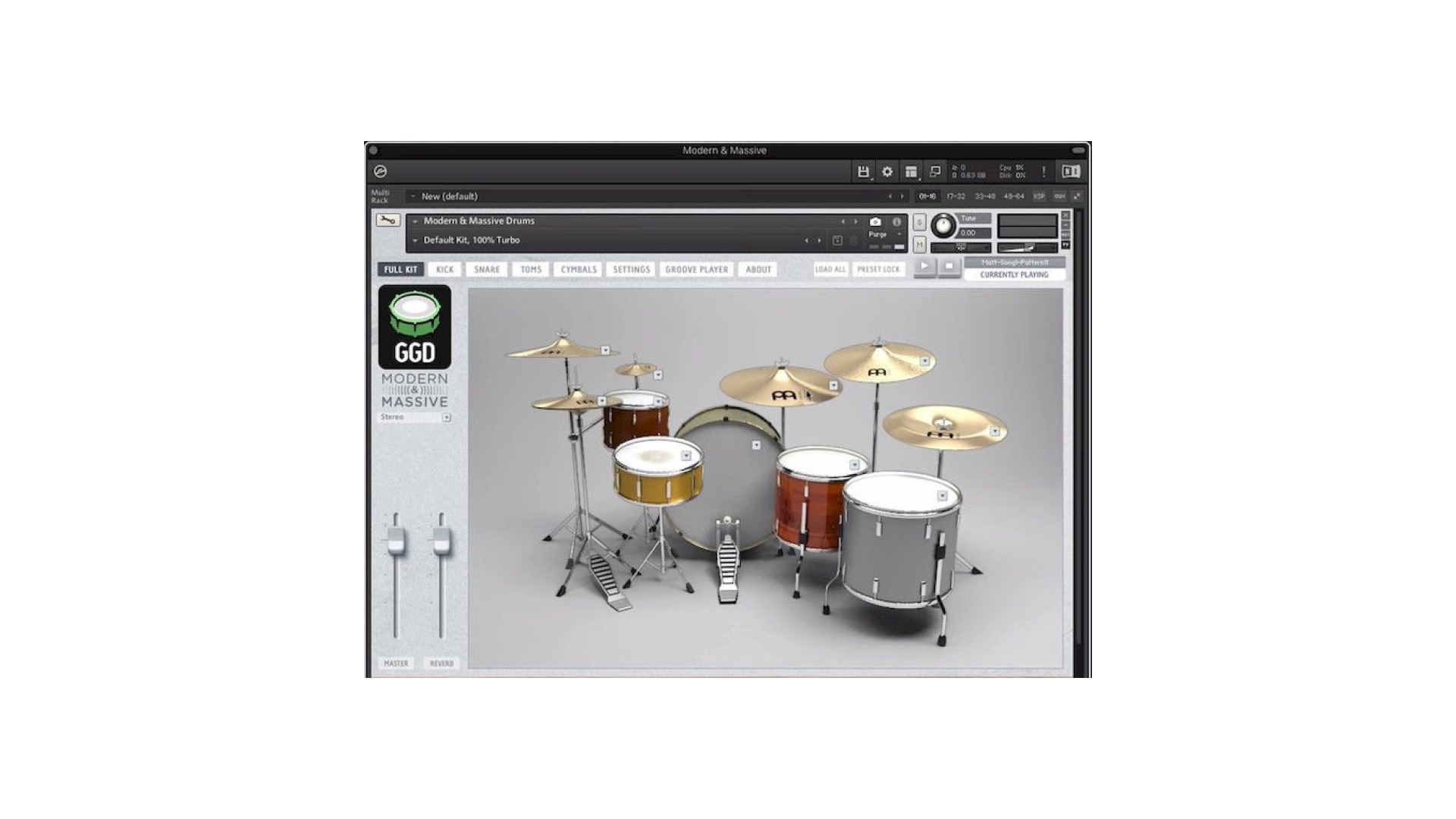 Ex-Periphery member Adam "Nolly" Getgood is associated some of the hottest modern digital production tools out there right now.
You'll find his influence on the highly respected Achetype: Nolly guitar software by NeuralDSP and the excellent percussion libraries developed by GetGood Drums.
One of the drum sample company's best sets is the Modern and Massive kit. It's a great representation of the powerful and hard-hitting drum sound needed for modern music genres.
If you're looking for pristine drums with aggression and authority, Modern and Massive should be on your list.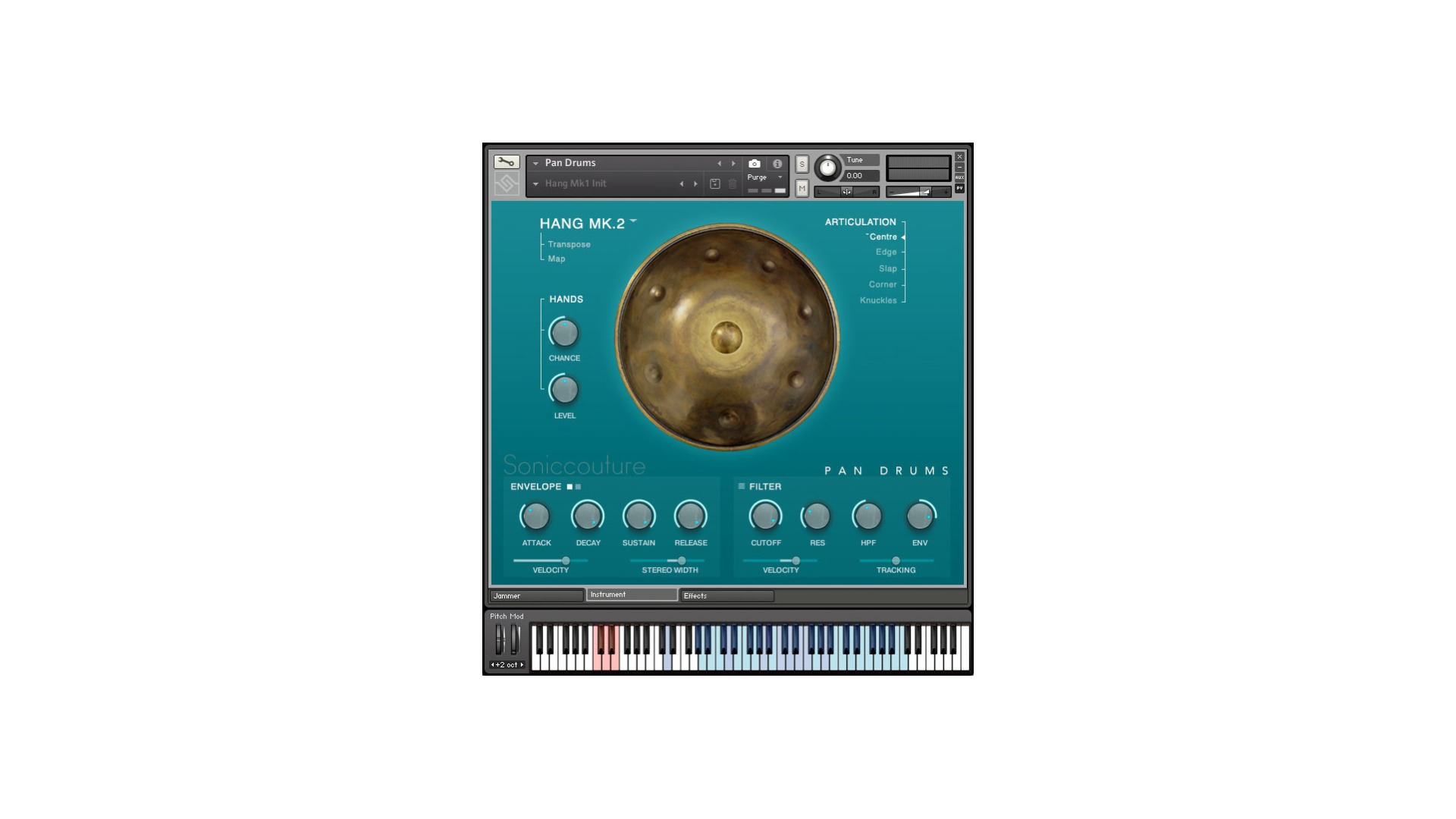 If you've ever heard the haunting sound of a handpan, it's not easy to forget.
If you've ever heard the haunting sound of a handpan, it's not easy to forget.
These unique instruments are known as idiophones—tuned percussion whose sound comes from the resonant body of the instrument itself.
Derived from the popular Hang instrument, there are now dozens of different styles of handpan out there.
Soniccouture has created an excellent sampled pan instrument for the Kontakt platform with all the ethereal sound of the real thing.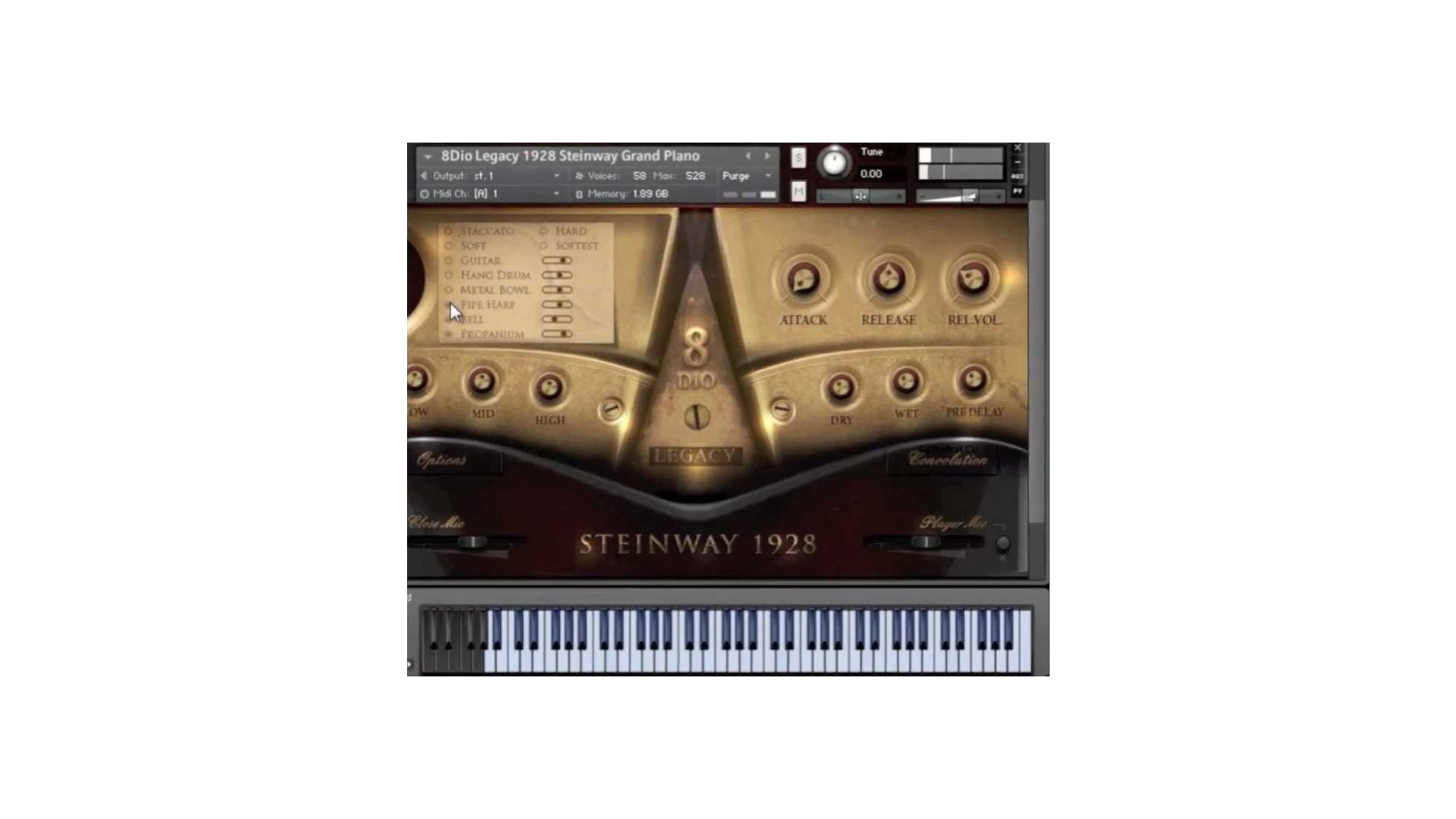 There are hundreds of excellent piano instruments out there for Kontakt. Some of the most memorable focus on the softer, more ethereal side of the piano.
8dio's 1928 Scoring Piano is a perfect example of the subtle, cinematic sound that brings out all the drama and mystery of a nearly century-old Steinway.
If you're tired of traditional bright and powerful grand piano sounds, 1928 is worth a try.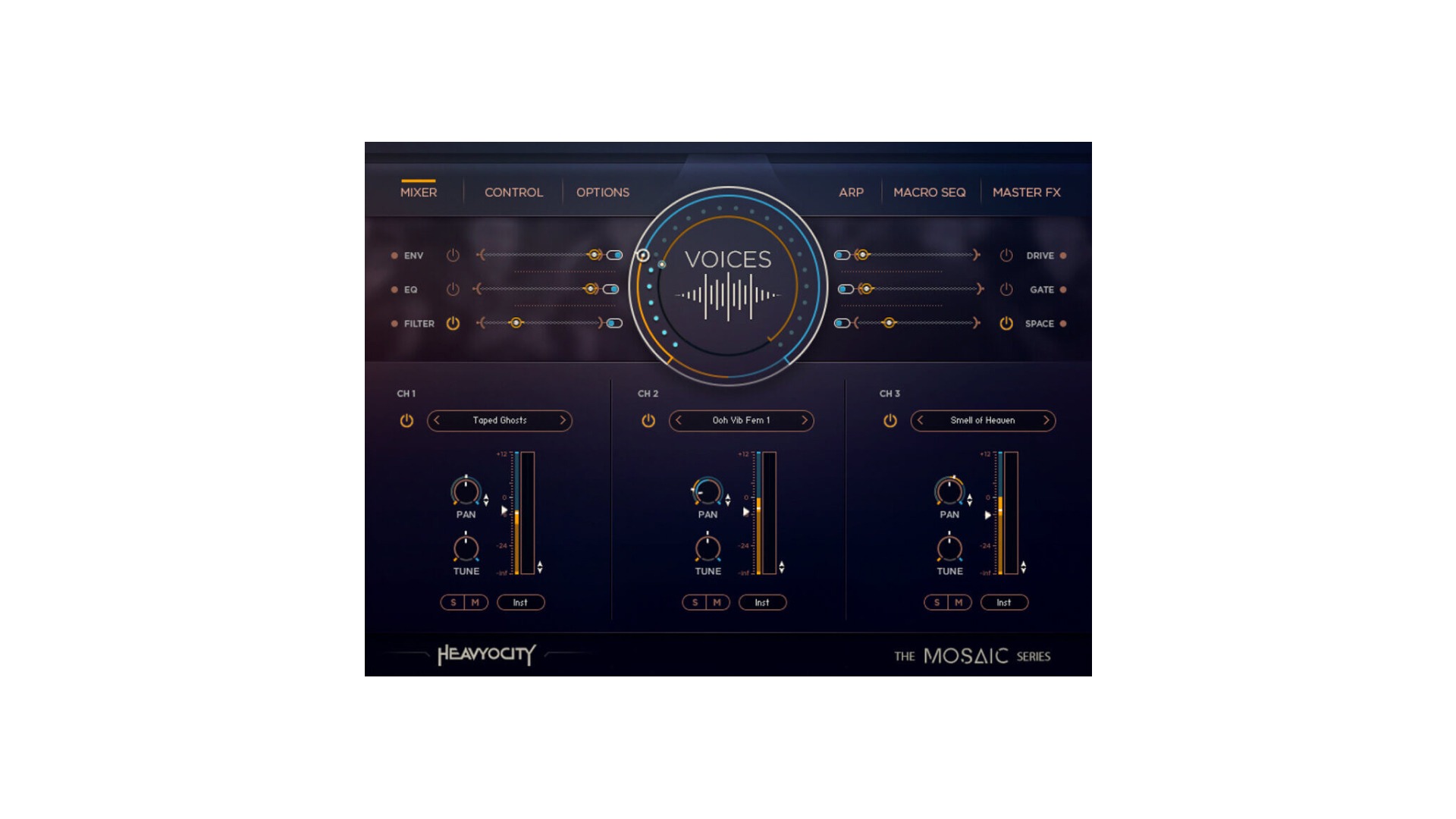 The human voice is the most expressive instrument ever.
With the help of a powerful sampler, it can take on even more powerful textures.
Heavyocity Mosaic Voices highlights a playable approach to chorale and solo vocals that makes working with vocal textures easy and inspiring.
You'll find traditional choir arrangements, electronic harmony textures and more in this excellent Kontakt library.
First Kontakt
Modern samplers are some of the most powerful tools producers have at their disposal.
The huge number of excellent Kontakt libraries proves how much ground you can cover with the right samples.
If you've made it through this article you'll have a great start for finding new and exciting sounds for Kontakt.
Michael Hahn is an engineer and producer at Autoland and member of the swirling indie rock trio Slight.
Gear guides, tips, tutorials, inspiration and more—delivered weekly.
Keep up with the LANDR Blog.