Plugin Picks: 5 Free Plugins to Get in May
Free plugins are one the coolest parts about being a music producer, its truly incredible how much value you can get out of all the free VSTs out there.
There's always new free plugins coming out—and plugin manufacturers are always putting new plugins up for free as part of various promotions and specials.
To keep things simple for you we like to share our favorite new free plugins every month.
In this edition—morphing filters, synths and saturators to add unique tones and textures to your music.
Here's 5 free plugins you should get in May.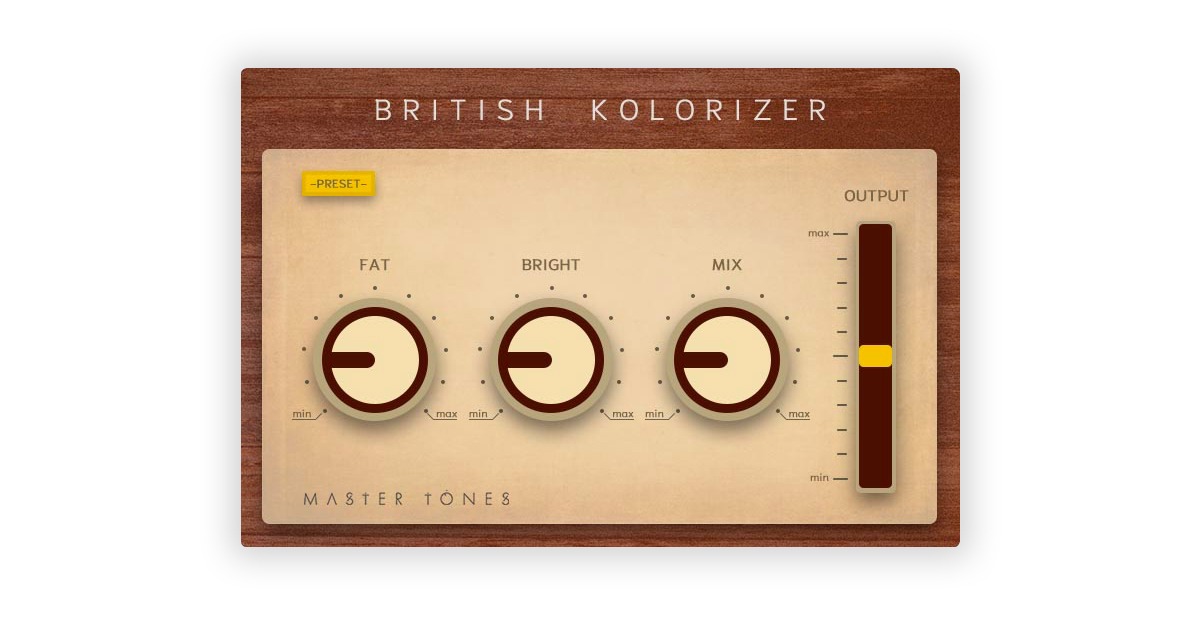 British Kolorizer is a great saturation and EQ plugin from Master Tones.
It's an excellent plugin for re-creating the saturation and warmth that British tube amps are known for.
The coolest part about this plugin is that it doesn't use code to re-create the circuits used in traditional tube amps.
Instead, the plugin is built around sophisticated AI algorithms that are trained the actual sound output of real hardware.
It comes with three very simple and self-explanatory knobs labeled "fat", "bright" and "mix". I think this is a great plugin to try out, especially if you're working on synth, guitar and bass parts.
If you know anything about LANDR, we love hearing about how AI is helping musicians make better music—so we're excited to see this plugin is up for free until mid-June!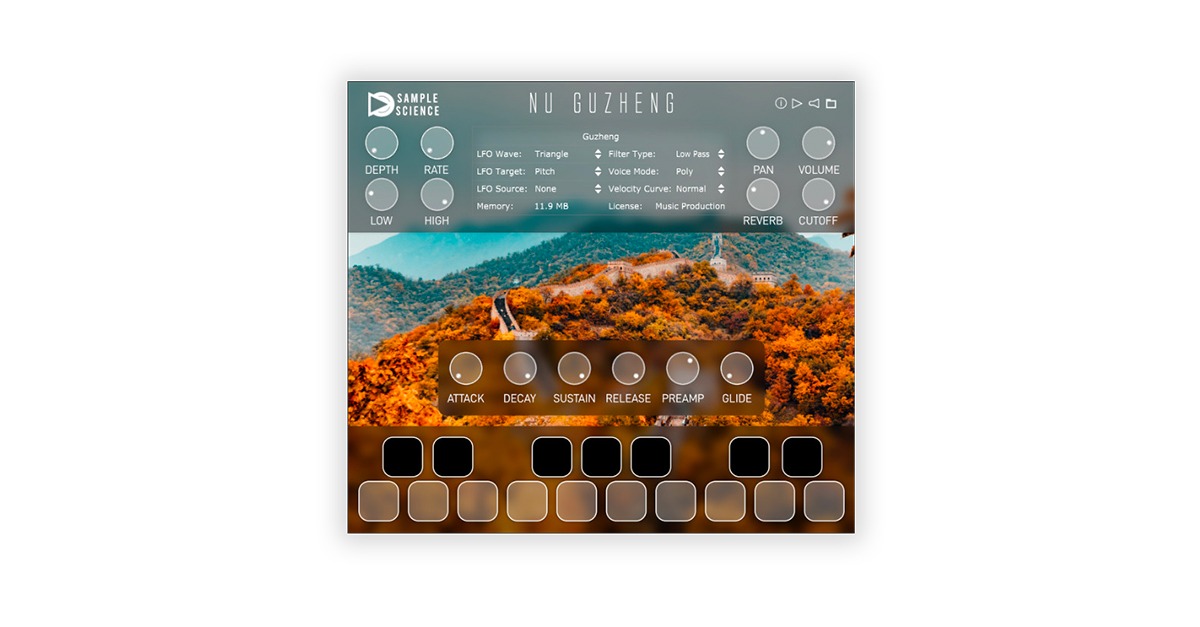 Have you heard of the Ghuzeng? I'm not sure if I had either until I came across this free Ghuzeng plugin that re-creates the ancient instrument.
Have you heard of the Ghuzeng?
The Ghuzeng, if you didn't already know, is a plucked instrument akin to a zither or lute, both of which are considered proto-types for the modern day guitar.
The plucky sounding instrument produces a tinny sound and when played by a pro can be used to produce beautiful harp like flourishes and arpeggios.
Nu Ghuzeng is essentially a sample library of recorded Ghuzeng plucks and comes with controls for modulating ADSR, reverb and cutoff.
Interestingly, there's also an LFO section that can be send to specific controls to add another level of modulation.
I think it's pretty cool that this plugin is free and makes it easy to add this unique instrument to your library.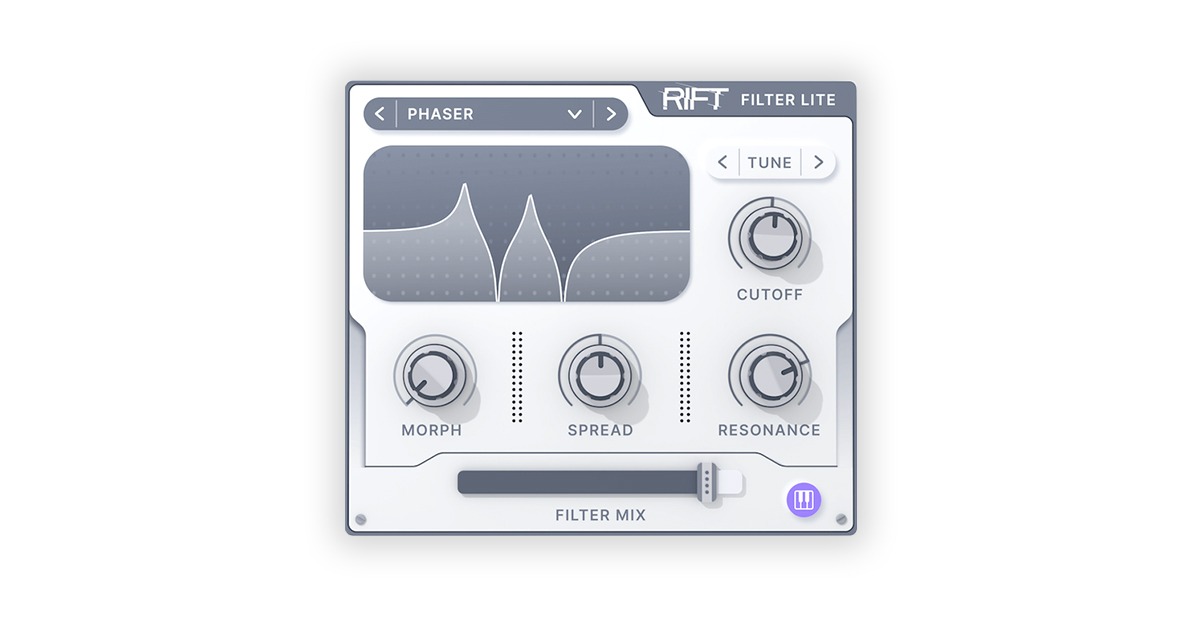 Anyone who's twiddled knobs on a synth will know, the sound of a changing filter is a good sound.
Anyone who's twiddled knobs on a synth will know, the sound of a changing filter is a good sound.
Adding filter sweeps to your synth lines is an excellent way to add a sense of build-up or break down to your sound. It makes sense—the filter is there to literally add or subtract from a waveform.
Morphing Filter adds another level of control to your filter sweeps with unique filter settings, movements and controls.
It has panning for different filter settings in stereo and can take bland synth line into new sonic territories.
For some truly fascinating filter effects, checking out Morphing Filter.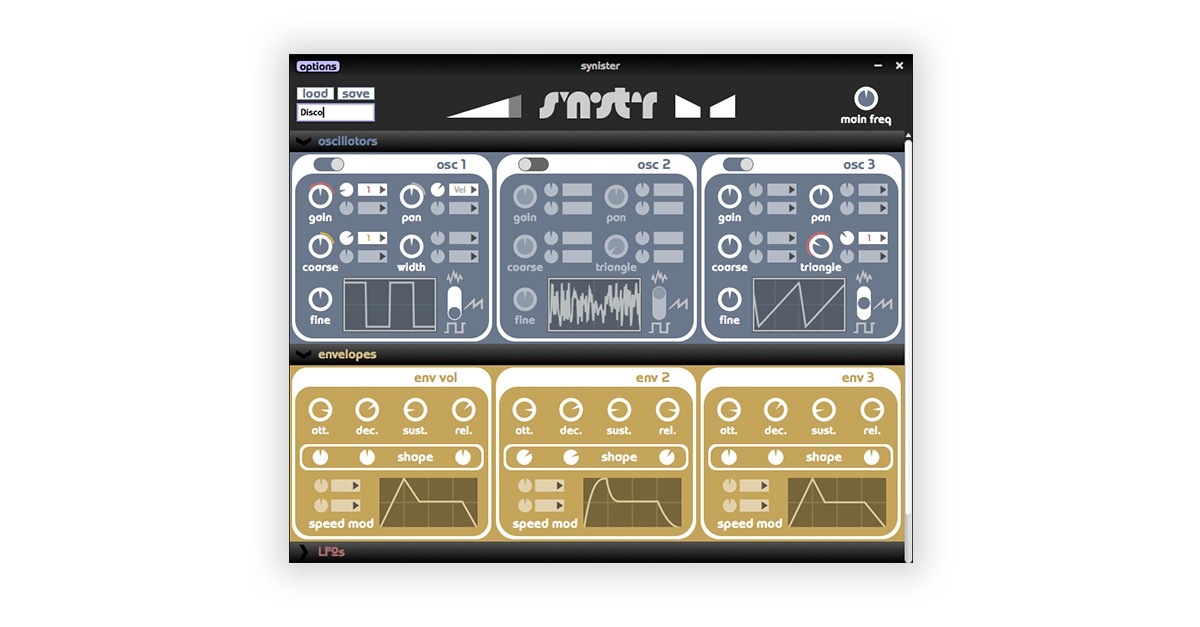 Here's a very simple, user-friendly synth that's a great plugin for anyone who's getting started with learning the basics of synthesis.
Synister comes with all the basic parts of a polyphonic synthesizer. It has three oscillators with envelopes for each, and sections for LFOs, filters, effects and even a step sequencer.
With so many raw sound design capabilities at your fingertips, you can definitely get some pretty interesting sounds out of this deceptively simple plugin.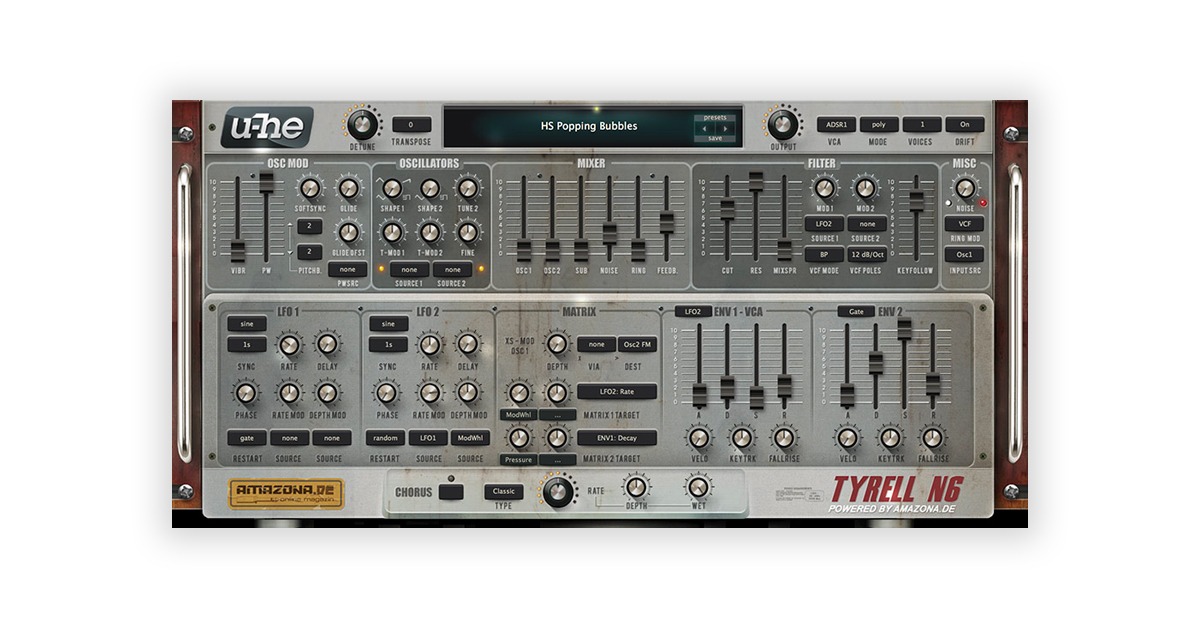 I really like the Tyrell N6 not just because it's a great synth, but also because it's modeled after the legendary Roland Juno 60.
The Tyrell N6 is a polyphonic synth that comes with two oscillators, two LFOs, ADSR controls, a filter section, and a modulation matrix for sending LFO and envelope information.
If you're new to all these synth terms and don't know where to start with sound design, the N6 comes with a substantial preset bank with classic Juno 60 inspired patches.
The plugin is so good for making spaced-out pads, funky bass tones, house-style leads and so much more.
It blows my mind that anyone can just get a free Juno 60 and start creating classic sounds based on a legendary vintage synth.
See what free plugins LANDR has to offer
We're constantly adding new free plugins to our plugins marketplace. Right now we've got an excellent sample browser tool that opens access to thousands of free samples.
And you can also pick up a pretty cool amp simulator and spectrum visualizer right now!
Go take a look at what we've up for free on LANDR Plugins.
Alex Lavoie works as a staff writer at LANDR by day and writes indie post-punk tunes in his band UTILS while moonlighting as drummer for folk-rock outfit The Painters.
Gear guides, tips, tutorials, inspiration and more—delivered weekly.
Keep up with the LANDR Blog.