Moments in Music: 10 Artists that Changed How We Think about Vocals
The history of vocal effects is a surprising one.
When you open your DAW and throw an effect on a vocal track, you might not suspect the history that lies behind that process. For instance: Did you know that the vocoder was invented for the military? I can picture it now…
But like many audio technologies, it wasn't until artists got a hold of it that it became a groundbreaking creative tool.
Nowadays vocal effects (both hardware and VSTs) are the bread and butter of music production – whether it's top commercial radio hits or experimental tape releases.
So here is a timeline with 10 artists pushing the boundaries of vocal processing.
Vocal Effects Are Everywhere
Already in 2010 the editor of Future Music magazine Daniel Griffiths roughly estimated that pitch-correction – one of the most widely used vocal effects – has been used in 99% of recorded music.
Like most newly introduced musical technologies, digital pitch correction attracted controversy and hate at first. Researcher Owen Marshall pointed out, "The list of indictments typically includes the homogenization of music, the devaluation of "actual talent," and the destruction of emotional authenticity."  Y'know all the old fashioned luddite stuff.
However, things get most interesting when artists and producers don't try to hide the use of vocal processing, but exactly the opposite. When they embrace and assert those technologies as a way to push the envelope of what we call music – and what we think of as the human voice.
Alvino Rey – St-Louis Blues (1944)

The earliest use of what came to be known as the 'talk box' is attributed to Alvino Rey and his wife Luise King in the movie Jam Session (1944).
The couple made a puppet sing by directing Rey's steel guitar sound to a microphone placed on King's throat (who is hiding behind the curtain in the video). She then shaped her mouth to 'vocalize' the sound of the instrument back into a microphone.
Fun fact: Alvino Rey is the grandfather of Win and Will Butler from Arcade Fire.
which are then redistributed and reorganised to form other sounds." Various parameters of the grains are modified (pitch, volume, phrase, etc). The result resembles a cloud of sound or an ambient texture.
Producing his piece in the 90s, Lansky used a DEC MicroVAX II – a computer that has become obsolete. Today, achieving granular synthesis can be done with tools like Ableton's Granulator.
Cher – Believe (1998)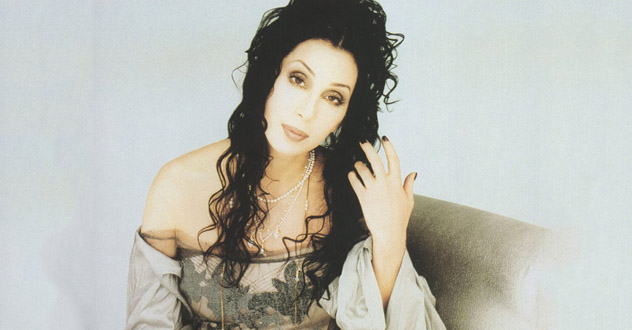 The most famous deliberate use of Auto-Tune is without a doubt Cher's 1998 techno-pop banger Believe – produced by Mark Taylor and Brian Rawling.
We didn't think anybody would do that, but apparently it's a popular thing nowadays."
When Believe came out, people were confused. Is this a desired effect? Or a mistake? Auto-tune has since become a staple of any vocal recording session.
Auto-tune has also changed the economy of recording studios as Hildebrand points out:
"Before Auto-Tune, sound studios would spend a lot of time with singers, getting them on pitch and getting a good emotional performance. Now they just do the emotional performance, they don't worry about the pitch, the singer goes home, and they fix it in the mix."
Not to mention that it's a deliberate stylistic effect that has taken over modern hip hop and rap – with T-Pain, Kanye West and Lil Wayne to name but a few examples.
Quasimoto – Low Class Conspiracy (2000)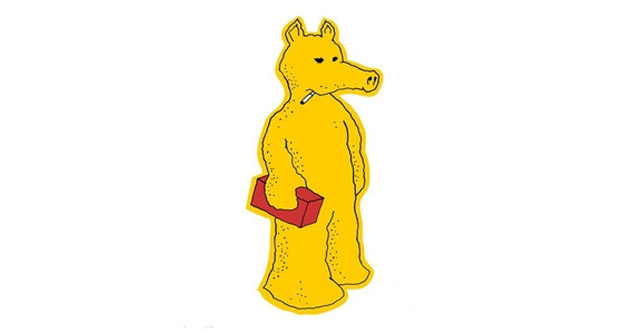 Quasimoto ('Quas') is an alias of West Coast hip hop producer Madlib from the Stones Throw Records roster. Quas is famous for his cartoonish high-pitched vocal style.
The story goes that Madlib didn't like the sound of his own voice – he thought is was too deep. So he had the idea to record his vocals on a slowed down tape recorder, rap at a slow pace, and then speed it up on the recording.
Watch a sneak peak:
Laurel Halo's incredible 2015 album In Situ was released on London's Honest Jon's Records. 
Nothing is Natural About Recorded Music
We've all become accustomed to hearing processed vocals on the radio and pretty much everywhere else there's music.
We're even used to our own voice being chopped and messed with through the various devices that we use to communicate. Auto-tune apps and vocoder VSTs are but a few clicks away.
So it's worth looking back at how artists have used such processes in unconventional ways, blending the boundaries between human voices and machines.
Whenever I'm told that some digital audio process is the demise of talent, it's worth remembering this:
"there is nothing natural about recorded music. Whether the engineer merely tweaks a few bum notes or makes a singer tootle like Robby the Robot, recorded music is still a composite of sounds that may or may not have happened in real time." – Sacha Freres Jones for New Yorker
Plus, doesn't this also make you grab a mic and fire up your DAW? I'm already in Ableton Live putting some grain delay on those acapella samples let me tell you.
Thank you to the friends who helped me put together this list via Facebook. You know who you are.
Leticia is a lover of acid basslines and hypnotic techno. She DJs and produces under the name softcoresoft. Writer at LANDR.
Gear guides, tips, tutorials, inspiration and more—delivered weekly.
Keep up with the LANDR Blog.