4 Awesome Tech Tools for Making Music
No matter what kind of music you're making, technology is now able to give you better tools than ever before to get the job done .
Even if you're not flush with cash or particularly savvy when it comes to navigating technology and music, companies are making it user-friendly and inexpensive to better your music through tech.
A dizzying offering of powerful tools designed to help you write, record and master professional-grade music has come out in recent years, and today, we're going to highlight the best of it.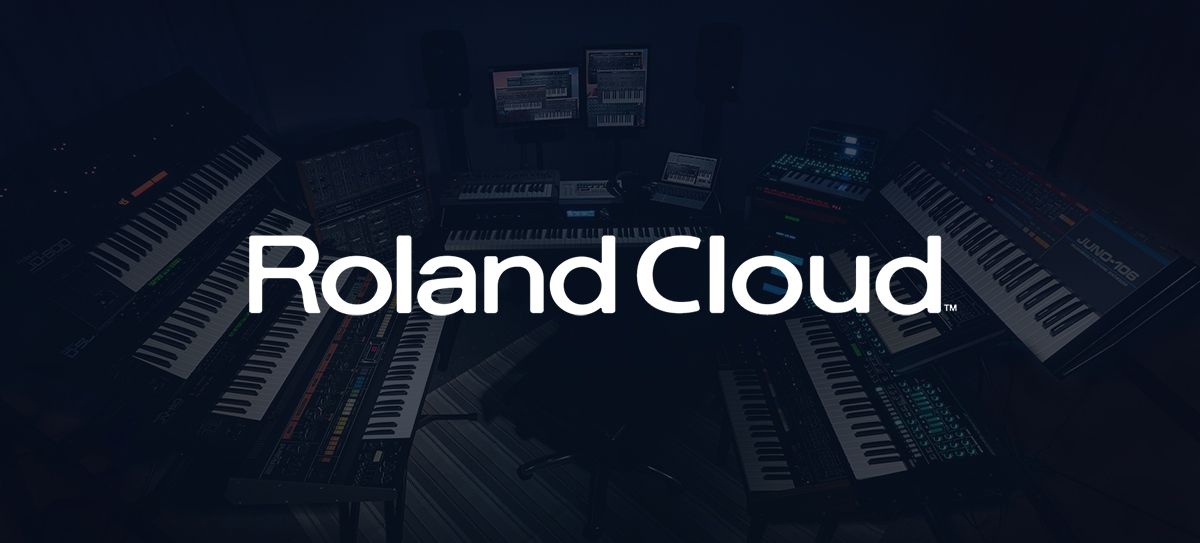 Roland Cloud
If you've been making music for a bit, you'll recognize Roland as a leader in the gear manufacturing industry. But in an effort to help meet the increasing tech-based needs of songwriters, producers and engineers, Roland's added some impressive new capabilities to its business model.
Roland Cloud gives songwriters access to a vast library of synth instruments through a subscription-based model. And when I say "vast library," I'm talking about everything from '80s and '90s synth patches to lifelike guitar and orchestral sounds.
Roland tallies the cost of what it'd be to own all the digital instruments included in their library at a whopping $4000, which translates to about 1000 beers in my book (this doesn't include tips, of course), but you can have full access to their entire sound library, connective services and production software for about $20 USD a month.
Soundtrap
Soundtrap specializes in giving musicians their own online recording studio, chock-full of over 4000 loops and presets, automation features and its own Patterns Beatmaker drum machine.
Soundtrap's collaboration software, which lets musicians collaborate together over computers, tablets and smartphones, is also pretty nifty. Must be pricey, right? Well, Soundtrap's monthly subscription models will only run you from $4 to $15 USD a month, which in my estimation translates to 1 to 3 beers. Not too shabby, if you ask me.
Splice
Splice gives songwriters and producers impressive tools like collaboration software and production plugins through a rent-to-own system that even the brokest of musicians won't mind paying for.
But unlike Soundtrap's real-time collaboration feature, Splice's biggest selling point is its impressive ability to help multiple parties work on the same piece of music with ease through notifications, messaging and and easy-to-navigate platform.
Splice also makes it easy to retrieve old versions of sessions without taking up hard drive space. Their plugins will run you anywhere from $8 to $15 USD a month.
LANDR
Not to toot our own horn, but we think that between our mastering tech and digital distribution reach, musicians have a lot to gain by signing up with LANDR. LANDR's pricing options range from $1 to $25 USD a month, with steep yearly discounts.
We've also got some impressive new collaboration features you won't want to miss. Our new features let you share and comment on tracks to help you get the most out of working with other songwriters and producers.  
Keeping ideas new, fresh and exciting is just one reason the asset of collaborating is a much-needed feature in music software.
LANDR's mastering tech is incredibly useful for everything from checking out the mastered mixes of demos to getting a professional-grade master.
The Heavy Lifting
Tech is doing some pretty incredible things for musicians, but it's not capable of doing the heavy lifting involved with creativity, and developing technique and prowess on a real live physical instrument. That's the kind of work you'll have to invest more than a couple of beers a month into.
Patrick McGuire is a musician, writer, and educator. He creates music under the name Straight White Teeth and has a great affinity for dogs and putting his hands in his pockets.
Gear guides, tips, tutorials, inspiration and more—delivered weekly.
Keep up with the LANDR Blog.