Making Vocal Samples: Marian and Sean of Revival Sounds Unpack Their Process
In music, vocals are almost always the hardest thing to get right. The delivery, tone, emotion and rawness of a vocal part will make or break the song.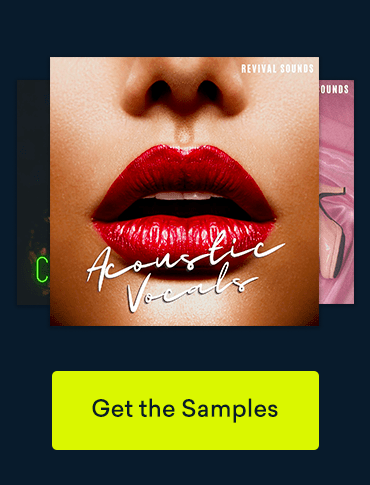 Vocals are so personal. The entire process—from writing lyrics, creating a vocal melody, to recording and performing requires a painfully high degree of both confidence and vulnerability.
So it's no surprise that so many producers are constantly on the hunt for solid vocalists to sample—especially vocal parts they can sample royalty-free.
That's why vocal sample producers like Marian and Sean are so in demand for their lush takes on R&B, pop and reggaeton vocal loops.
These days the packs they make under their self-owned sample label Revival Sounds are among the most downloaded on LANDR Samples.
We're so excited about three exclusive new collections from the producer-singer duo, we sat down for a chat about their process for ideating, recording and producing these sample packs.
We also talk about their upcoming music videos and what's next for the Venezuelan duo.
A budding producer-singer duo finds their sound
Marian and Sean are a Venezuelan singer-producer pop duo. After meeting in 2016 and discovering a shared love for recreating local pop hits, the two started creating their own tracks.
So far they've penned a handful of successful tracks including a break-out hit with "Flaming Love" and follow-ups with "Better to Know" and "Connection".
While the duo takes inspiration from their American pop contemporaries, lately they've returned to their roots citing influences from Latin urban music and writing songs entirely in Spanish.
If you're a fan of new Latin R&B and reggaeton-infused pop music like Rosalia and Bhad Bunny, keep your eye out for a handful of new music videos from the duo this year.
Marian and Sean are seasoned producers—that's why they created Revival Sounds—a brand new sample pack label that produces and curates high-caliber vocals exclusively for LANDR Samples.
Here's what we learned about Marian and Sean's sample pack recording process

https://www.youtube.com/watch?v=0f6RoaGDFUs
Blessing LANDR Samples with serious vocal talent
There's no easy way to write a meaningful, good-sounding vocal part.
That's probably why vocal sample packs that actually sound good and have usable parts are so hard to come across.
It's also the reason why LANDR's most downloaded packs usually feature solid vocal chops, rap acapellas and top vocal lines.
Sample packs don't need to be boilerplate or bland. In fact, the best ones sound different and stick out from the herd.
For Marian and Sean finding the right feeling and energy needed to compose a good sample pack wasn't very different from writing their personal pop tunes.
"There's not much difference between [the vocals in] our own songs and the [vocals we wrote for the] Sample packs… we approach both of them with the same feeling and love".
Of course, there are some considerations to be taken when writing a pack that has to be somewhat commercial—whether that be thinking about gender neutrality or language.
"Maybe the differentiating factor can sometimes be the language or the gender, but on a sentimental level, they are the same. Each song was a new experience."
Keeping the lyrics commercial but not generic
Even though the sample packs are commercial by nature they didn't have to be overly generic.
Marian and Sean found it helpful to make the lyrics relatable by basing them on stories from their lives.
"For the sample packs, I always try to write a little more commercial, with stories created from my mind and with lyrics that people can understand, feel and identify with. But sometimes I wrote about my own experiences as a way to diversify me as a songwriter."
Ultimately the duo found the experience of creating the sample pack to be both an interesting and enlightening experience.
"It was inspiring because I am constantly learning, and perfecting my art, I wanted to learn to write songs faster and try out new melodies and new genres that I might never have tried (like rap), I saw it as a learning and growth experience."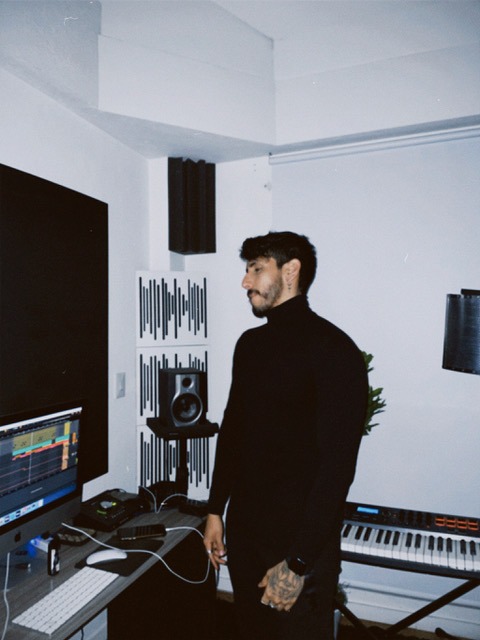 How the pack was recorded and produced
Writing the lyrics and melodies was only one side of Marian and Sean's creative process.
A lot also went into the production and recording of each vocal sample.
The duo records in a heavily updated and maintained home studio—for this pack an AKG c214 large-diaphragm condenser microphone was used.
After recording Marian and Sean use vocal plugins to shape the vocal takes into commercial sounding recordings.
"First I start with Waves Vocal Rider, to level peaks, I also use a Fab Filter equalizer, then a Waves CLA compressor, and do parallel compression to have more vocals in the front. However, I always use different processes depending on the vocal performance."
Getting creative is always the fun part—especially when employing reverb, compression and delay to finish the recordings.
"For me [vocal processing] always depends on the musical style. This is one of my favorite parts to do—being creative with things like automation and side chaining. My favorite reverb and delay plugins are Denise's Perfect Room and Valhalla Delay."
How do Marian and Sean imagine producers using their samples?
For any producers out there who are interested in gripping Marian and Sean's samples, their advice is clear—have fun with it!
"I feel that everyone can create in their own way and have fun and place my vocals in the genre that they like the most. In the end, this is art and each person has their way of feeling and creating."
Ultimately it's up to you how you use any vocal sample in your tracks. Whether you're looking for background vocals or a lead line front and center.
Be creative and authentic to yourself, it's the best way to get your message across and write a stellar track.
"Enjoy it first, and experiment and have fun creating!"