Crowdfunding for Musicians: How to Get Money For Your Next Project
The creators guide to crowdfunding.
How do you make a music project happen? Good question.
The romantic in me wants to say that it's all about, passion, inspiration, hard work and perseverance..
And it is. To some extent…
But we all know what it's really about. That big fat M-word. Nope, it's not magic (although a little magic would be nice every now and then).
As hard as it is to say, it's about M-O-N-E-Y. Sure, sometimes it's yucky to admit. But every musician has to think about money eventually. Especially if you wanna take music promotion seriously.
So how do you turn a following into funding? Easy. It's called crowdfunding. But where do you start? And more importantly, how do you make it work?
Here's everything musicians need to know about crowdfunding and how to use it to get funding for your next project.
What is crowdfunding and how does it work for my project?
Crowdfunding means getting a small amount of support from a large audience (like your fans!). It lets you stop looking for a huge advance from one source (like a record label, or a loan).
Crowdfunding lets you tap into all those loyal followers you've been building through learning how to promote your music.
And guess what? Your fans WANT to support you. All you have to do is ask. Crowdfunding lets you do it in a manageable way.
Plus you get to give back to your fans along the way. If you apply yourself right and promote smart, crowdfunding really works.
Bands like Misery Signals have used it to fund albums. Independent musician Rob Harris funded his entire album in 5 days. And since launching Kickstarter has helped creators raise over $2.5 billion dollars in funding.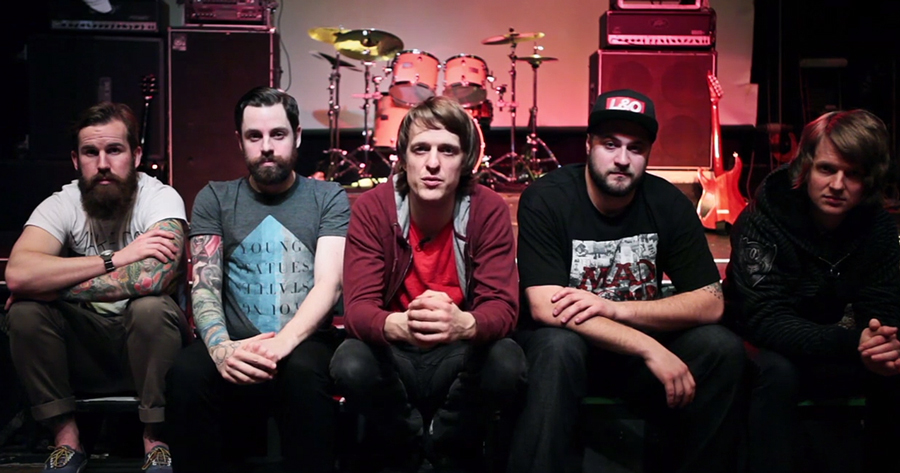 So which crowdfunding tool should you use to support your next project?
Kickstarter
Kickstarter is the most established crowdfunding platform. If you know what crowdfunding is you probably know what Kickstarter is.
A Kickstarter campaign is easy to setup and free to start. The funding is pretty straightforward:
You set a goal for funding and set a deadline. If you meet your goal in time you receive all the funding you managed to get (Kickstarter takes 5%). If you don't meet your goal in time, every donation made by your fanbase is refunded.
It's an all or nothing gamble, but it's the most well known and recognizable platform for creating a campaign.
Depending on how much a fan donates they get rewards that you decide on. Like tickets to gigs, albums, posters, private shows, or anything else you wanna give away (maybe even a pair of stinky old shoes?).
It's a great way to use some imagination in your campaign and give back to your fans.

Overall Kickstarter is easy to use and a great way to give back to your fans on a one-on-one basis. The only downside is the size of Kickstarter. They offer crowdfunding services to all types of projects. So it can be hard to get support for your project. It's pretty much all up to you once you get it going.
Not meeting your goal is also risky. But if you plan it out, promote well and get some momentum, Kickstarter can pay off in a big way.
Patreon
Patreon is newer than some of the other more established crowdfunding platforms like Kickstarter or Indiegogo. But it's a bit different from other services.
Instead of asking for a one time amount Patreon lets you set up a funding campaign that is ongoing. You can decide if you want your Patreon to be on a monthly or per-project basis.
For example: if one of your fans chooses to pledge $5 it would be a recurring $5 donation every month or every project you start.
It's great for funding an entire album project that will unfold over time, or for branding your project all around with music videos, gigs, tours or merchandise.

Just like your SoundCloud, Twitter, or Instagram, Patreon needs constant maintaining.
That means talking to your fans, keeping them up to date with your project, delivering on your promises, and interacting one-on-one everyone that donates.
Indiegogo
Indiegogo is another one of the original crowdfunding platforms for creators. Their services are more tailored to artists like musicians, filmmakers, and other creatives.
It's pretty similar to Kickstarter. It's free to get started. You create a page and video explaining your project. Then you set a a goal and deadline for your campaign.
If you meet your goal you get the money (Indiegogo takes 4%). If you don't meet the goal you get nothing.

Where it differs from Kickstarter is their 'Flex Funding' option.
Flex Funding gives you the option to collect your earnings even if you don't meet the goal (Indiegogo takes 9% if you don't make it and 4% if you do plus some small processing fees).
Indiegogo is perfect for bands or other music projects. They are a creators first platform that offers easy to follow analytics to see who's interested in your project.
Overall it's easy to use and optimized for musicians unlike other bigger platforms that cater to all types of projects. They even provide an essential guide to crowdfunding that's super helpful.
How to Successfully Use Crowdfunding platforms
Smart crowdfunding is all about your community. You can definitiely add to your community through smart crowdfunding. But it's easier if you have a fanbase and network first before you get started.
That means growing your following through SoundCloud, Twitter, Facebook, Instagram, MailChimp or any other social media platform that you use for your music promotion.
Crowdfunding let's you do 3 very important things:
Give back to your loyal fans
Get valuable insight into what your fanbase cares about and what your project means to them
Turn your community into a sustainable resource for your future projects
Crowdfunding isn't a money machine you can turn on and let the bucks roll in. Campaigns need a lot of DIY work. Promoting your campaign will take solid planning, a promotion plan, and help from everyone involved.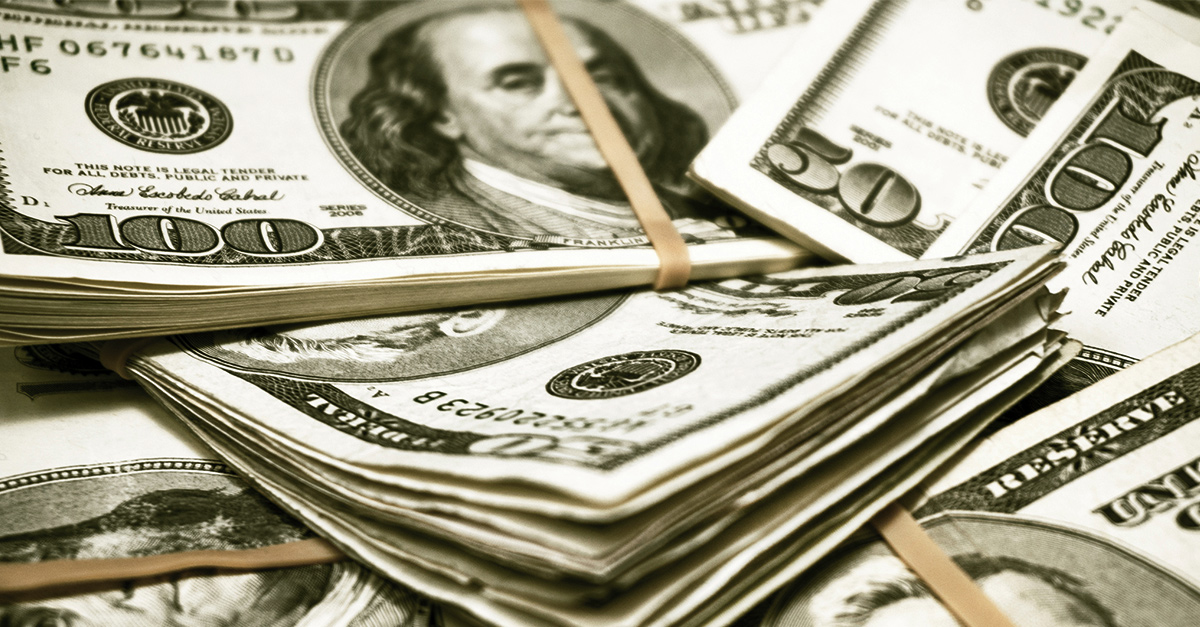 But when it's done right, it will help you meet your financial goals for your next project and then some. Here's a few things to keep in mind when you're starting your crowdfunding campaign…
Do's and Dont's of Crowdfunding
When you're setting a goal for your project, make sure you know your budget. That means making a business plan and sticking to it. If you're recording an album make sure you consider everything you're gonna need. That means thinking about studio time, gear, mixing, music mastering and anything else that needs funding. This will help you set a realistic goal for your crowdfunding campaign. It will also ensure that you're able to deliver on what you promised to your fans.

Do: Promote the F outta' your campaign
Remember what I said earlier about everything being up to you? Well when it comes to promoting your crowdfund campaign this couldn't be more true. You need to tell ABSOLUTELY EVERYONE (especially Grandma). This is where all your other platforms come in. Use Facebook, Instagram, Twitter or even your live gigs to get the word out about your campaign. Most platforms claim that your project is easy to promote right inside the platform, but you'll see a way bigger return if you use every possible channel. That means face-to-face word of mouth as well!
It's easy to tell people WHAT you want. But you need to  tell them WHY to. Tell your story. Use your campaign to let everyone know what you're trying to accomplish. Tell them where you've been and where you want to go. But most of all, tell them why you're using crowdfunding. If you've had bad experiences in the past with projects let people know! Telling a story will help your project get traction and make you more personable to your audience. If a fan knows WHY you create for them, they'll be way more likely to hit that donate button.
Don't: Over promise and under deliver
When someone donates to your crowdfund they're doing it because they expect you to complete your project. Don't promise something unrealistic. Start simple so you can deliver something well-made to your fans. When it comes to building a fanbase, crowdfunding can backfire if you don't follow through. So be real with your fans and deliver something they'll love.
Don't: Take the money and run
Just because your campaign ends doesn't mean you can stop engaging with your fans. Crowdfunding means staying involved long after you have your funding. Keep your fans up to date with what you've been working on. Send out all the rewards you promised as soon as you can, and turn all your funders into super-fans. Crowdfunding can help you get money, but it also helps you build and maintain an audience. So work hard at keeping all of them interested long after the campaign is over. So that the next time you launch a crowdfunding campaign, they'll be right there with you.
Turn Plays into Fans and Turn Fans into Funding
Smart crowdfunding gives you infinite opportunities. It's hard work. But if it works it pays off in a big way.
Plus everyone is happy. Your fans get to help you out directly and you get to give back to your community in ways you never thought you could.
So start a crowdfund campaign today. Turn fans into your #1 backers and grow your fanbase while you're at it!
Rory Seydel is a musician, writer and father who takes pleasure in touring the world and making records. Creative Director at LANDR.
Gear guides, tips, tutorials, inspiration and more—delivered weekly.
Keep up with the LANDR Blog.