How To Make Live Video Part of Your Music Promotion
Your creativity shouldn't stop at sound.

We started an artist residency program.For the first edition Jesse Boykins III finished his mixtape Bartholomew.
The We Are Famous video crew filmed the whole thing. The final documentary is amazing.
Which got me thinking…
Video has become a must for music creators these days—especially live video.
It matters because your music is not just sounds. It's everything you create under your artist name.
Live video is crucial for smart music self promotion in today's music industry.
Live video is just another fad? Nope.
Live video is the next big frontier.
For example: people watch 110 years of live video every day on the live-streaming platform Periscope—just one of many out there.
On Facebook fans spend up to 3x more time watching live video than pre-recorded clips.
Yup, you read that correctly. Live streaming is here to stay.
Live-streaming. Your music. And you.
So what can live-streaming do for your music?
Well, it gives you a global venue for your music. Think about it, you already have an audience.
It's your Facebook friends, Twitter followers and all your other loyal fans. Live video lets you share your music to a global audience. It gives you something more to share than just an MP3.
You get to show who you are, not just what you sound like.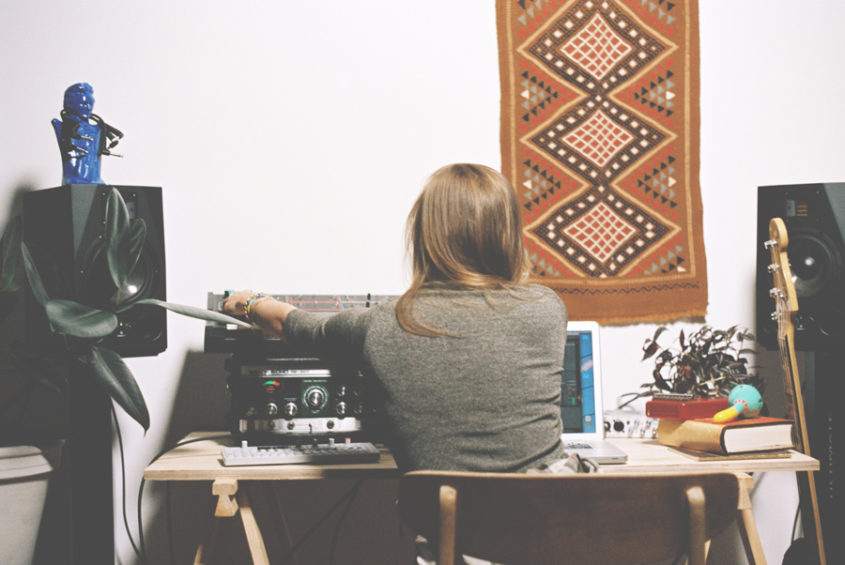 So how do you make live video work for your music?
Here's everything you need to know about making live-streaming part of your music promotion:
What to live-stream?
Before we get to the how, let's talk about the what.
If you're looking for ideas of what to do with your live-stream, here's a few:
you performing a DJ set or track
a tutorial on how to do something
a walkthrough of a cool piece of gear you got
a live music video
a gig you're playing
a radio show you're on
you and your band on tour
anything interesting that tells your story as a musician
The three best live video platforms for musicians
It's easy to get started with live video. You don't even need a budget.
You probably already have the tools you need (a phone, a laptop) to reach your audience.
The best live streaming apps to start with are:
Periscope
Periscope is a free app that allows you to live stream whatever you want.
They partnered with Twitter so you can tap the bird icon and broadcast to your followers.
Your viewers can even send you messages and hearts while they're watching.
Download the free app on iOS or Android
Sign in with your Twitter account (or a phone number)
Click on the camera bubble
Enter a Title for your broadcast
Tap the Twitter bird and click 'Start Broadcast'
Say hi to your fans
Facebook live
Facebook has its own live broadcasting feature called Facebook Live. It's already included in your Facebook mobile app.
How to use Facebook Live: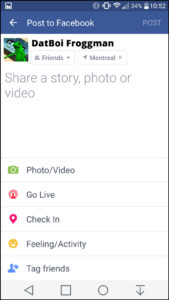 Open up (or download) the Facebook app for iOS or Android
Login to your Facebook account
Click on 'Status' just like when you're writing a new post
Select the 'Go Live' option
Rock out!
YouTube
Live-streaming with YouTube is super easy too. Do it from your desktop or phone with the new feature on the YouTube app. The mobile feature is only available to accounts with 1,000+ followers for now—and soon for everyone else.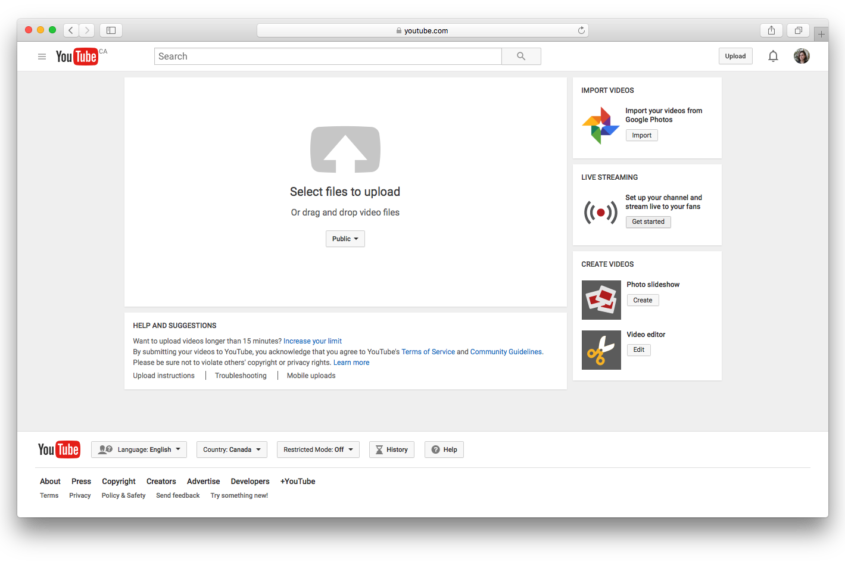 How to live-stream from YouTube on desktop:
Go to youtube.com
Login to your account (or make a new one)
Click on 'Upload' at the top right corner
Under Live Streaming click on 'Get Started'
Verify your identity with your phone number
Start streaming
For help, go to YouTube's guide for live streaming.
Promotion is always key
You can't expect to just press record without notice and have 200k viewers right away.
Don't forget to promote your live video before it happens!
Make several posts to announce it:
two weeks before
one week before
the day before
Treat your live-streams like gigs. Any good event is gonna need proper promotion.
So let your fans know well in advance.
Live And Archived
What if people miss your live broadcast? Is it gone forever?
No need to worry. All these platforms allow you to save your video after it's no longer live.
Use it as a music video or as promotion for getting booked.
"Around two-thirds of the watch time for Facebook Live happens when the video is no longer live, which tells us that people are interested in watching live videos even if they can't catch them while they're happening" – Facebook's head of video Fidji Simo told TechCrunch
To get inspired here's what live video looks like when it's done right.
The pioneers of live video streaming
Music and live streaming go hand in hand. There's already a rich (and weird!) history of live streaming in music.
Just Jam is the DIY precursor to Boiler Room. Since 2009, they have featured everything from obscure grime acts to bigger names like Four Tet.
What you should learn: you can get super kooky with the visuals. Their signature aesthetic is psychedelic video collages:
Boiler Room launched in 2010. Their trademark look has since become iconic: a webcam pointed at a DJ who is surrounded by hip, invite-only guests.
The concept has since spread to over 100 cities in the world.
What you should learn: find your own performance style. Bring costumes, props, whatever works for you. DJ Scotch Egg brought a frying pan, Game Boys and wore an apron:
Live streaming isn't just an underground thing anymore.
Gwen Stefani made a live music video broadcasted at the Grammys this year.
Huge festivals are also doing it. Here's Kerri Chandler's set from Sónar Barcelona. It was live streamed to thousands of people all over the world:
Go live
Live video is the next big thing. You need to start experimenting with it and grow your audience.
Start simple and connect with your existing audience: grab your guitar and press record on your phone with Periscope or Facebook Live.
Then get more creative: think about costumes, lighting, props, locations. Get your friends involved. Treat it as a music video.
Your musical universe is everything you make. And it's worth sharing.
So go live!
Leticia is a lover of acid basslines and hypnotic techno. She DJs and produces under the name softcoresoft. Writer at LANDR.
Gear guides, tips, tutorials, inspiration and more—delivered weekly.
Keep up with the LANDR Blog.