Your Extensive LANDR Guide to Mutek 2014
It's almost that amazing time of year again – venues across Montreal open up their doors, subwoofers are calibrated, LED lights are wired up, and people start to plan their Mutek schedules. The MixGenius and LANDR team are incredibly excited to be onboard, between mastering all of this year's shows and having already collaborated on the hall of fame podcast series, we are feeling hyped. Not to mention, our panel discussion and LANDR demo at the Phi Center, Mutek 2014 is going to be very memorable.
This year's Mutek is particularly special for several reasons. The collaboration with Elektra Festival and their teaming up with the Museée D'art Contemporain will be a unique experience not to miss. You'd better get your bike tuned up, invest in a decent water bottle, and print this post out because there is way too much happening to keep track of in that brain of yours, especially if you go too deep into the nocturnes.
Oh, and you should probably take the week off because Mutek has a stacked schedule of daytime programming in addition to their evening events. We'll be tweeting, gramming, booking, blogging and living the festival – see you out there!
TUESDAY, MAY 27TH:
I'll probably start my Mutek journey by taking in PARA_VISIONS 1: FOG WORKS by Montreal's own avant-garde genius TIM HECKER at the MAC (8:30pm-9:25pm). This promises to be a disorienting set in a heavily fogged room.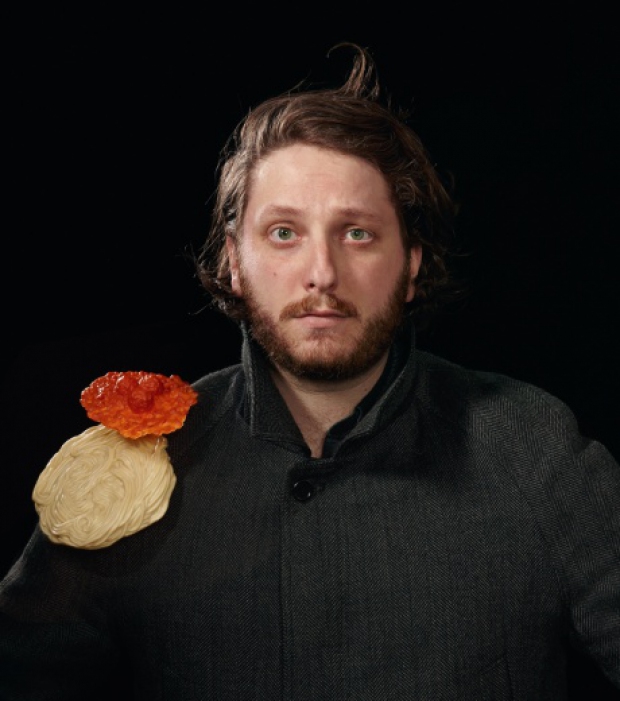 (Oneohtrix Point Never, Photo by: The Wire) 
Then I'd bounce over to Salle 2 for the TOTALLY TUBULAR series. I am especially keen on catching ONEOHTRIX POINT NEVER. I've been a huge fan for a few years but have never had the pleasure of seeing the live show. He's on at 9:45pm the rest of the night looks promising as well. If you get antsy you could always catch the second Hecker fog performance at 11:00pm.
WEDNESDAY, MAY 28TH
I'll definitely start my day by taking in the most excellent looking I DREAM OF WIRES. It's a doc on the modular synth, featuring interviews with members of Nine Inch Nails, Throbbing Gristle and Skinny Puppy. It screens at 2:00pm and again at 4:00pm at the PHI Centre. Bonus – entry is free!  After that there is tons of EM15 stuff happening all day at the PHI Center so I'll probably hang out there and see what else is going on.
Night time looks very exciting with A/VISIONS 1: ARTY APPARATUS. The theme of the evening seems to be percussion focused, with people bashing on large installations. On the late side there is the first of the nocturne series: NOCTURNE 1: PULSATION PERCEPTION // ALL-NATURAL AMBIENCE. I'm very excited for Egyptrixx and (anti)visual artist Dinos Chapman 10:00pm-2:00am
Egyptrixx – Start from the Beginning from A N F on Vimeo.
THURSDAY, MAY 29TH
Daytime at the PHI is pretty stacked on this day, starting things off  with MODULAR SYNTHESIS AND THE SHARED SYSTEM SERIES by Moog Audio and the fine folks at Make Noise. This looks promising, especially if you are into voltage controlled squelching and electronic blips. This runs from 1:00pm-3:00pm.
Continuing on at the PHI, my favorite DAW, Ableton Live, is hosting techno innovator Richie Hawtin in ABLETON LOUNGE: LIVE TALKS WITH TRAILBLAZERS which starts at 2:00pm. Following that, Ableton has a hands-on workshop with specialists showing off their hardware/software combo at 3:00pm.
Finally, at 4:00pm, our big talk –  CAN LARGE DATA AND INTELLIGENT SYSTEMS UNLOCK THE BLACK ART OF MASTERING?   Thomas Sontag, the head of Communications & Artist Relations here at MixGenius/LANDR, is going to explore how LANDR revolutionizes mastering by introducing instant drag-and-drop simplicity to what has -until now – been a complex, expensive, labour intensive process. Thomas, will demonstrate the product and explain what makes this new technology such a game-changer.
At night there is almost too much goodness going on, I'll try to keep it light, but you probably won't go wrong no matter where you end up. I'm definitely going to catch Ricardo Villalobos at Imperial (7:30pm), then head over to the MAC for the Canadian premier of hollyherndon at 10:30pm, as part of the NOCTURNE 2: BODIES IN FLUX which, as a whole, looks totally solid. Afterwards I'll make my way back over to Metropolis to catch Richie Hawtin who's on at 12:30am
FRIDAY MAY30TH
Daytime Friday has even more amazing talks at PHI. I'm going to start with Holly Herndon in conversation with Jennifer Allan, the online editor of The Wire Magazine, as part of THE WIRE SESSIONS. That starts at 2:00pm and is followed by another talk with Berlin's HEATSICK at 4:00pm. Roland is hosting ROLAND INTIMATE SHOWCASE WITH MATEO MURPHY showing off their new AIRA machines.
5:00pm sees the weekend getting started with a free outdoor set that looks pretty sick: EXPÉRIENCE 2: BETWEEN THE GROOVES featuring some local talents as well as international artists, this happening outside at the the Place Des Arts.
I'll kick off the night at the MAC with PLAY 2: ALL TOMORROW TOMORROW'S PARTIES which showcases a newish group of promising locals. Then, I'd head over to Metropolis for MÉTROPOLIS 2: 4/4 FEVER and try to catch AUDION at 11:40pm then race back to the MAC to have my expectations blown away by NOCTURNE 3: KOOKY MONSTERS, running from 10:00pm-1:30am. I am particularly excited about HEATSICK and Durian Brothers.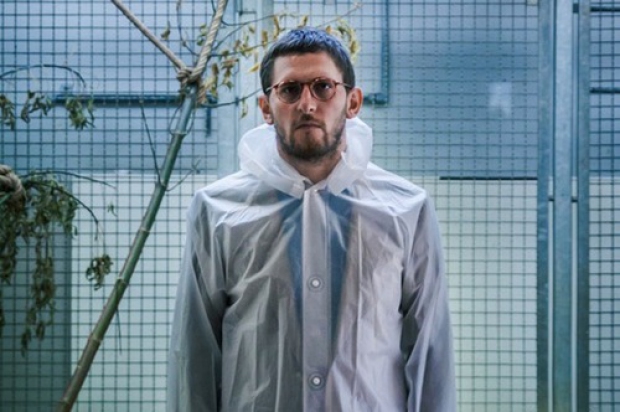 (Photo: HEATSICK)
If that's not enough to hold your attention (or too much) Robert Henke will be performing an encore of PARA_VISIONS 3: LUMIÈRE at Imperial starting at 10:30pm
SATURDAY, MAY 31ST
Saturday night has a ton of action! I am most interested in NOCTURNE 4: CRUISING THE SUB-DUB SPECTRUM from 10:00pm-3:00am at the MAC. I will probably also bounce between the there and Metropolis all night. They should really consider a tram between the two venues for optimal venue hopping.
SUNDAY, JUNE 1ST
Hopefully the sun will be shining during the day because Mutek and Piknic Electronik have teamed up to host MUTEK // PIKNIC: A SONIC SHINING the sounds of Harmonius Thelenonious should heal whatever ails you starting at 2:00pm in Parc Jean Drapeau.
If you were lucky enough to get a ticket, Sunday night hosts what looks like a main event for Mutek: NOCTURNE 5: FROM SCRATCH // EX-PAT DISCOTHÈQUE. Mutek sums it up nicely: "The night belongs to Nicolas Jaar, closing the fest in epic style with an hours-long carte-blanche set. Improvisation and invention, visual wizardry, legions of music, a tribute to the festival and a celebration of what's to come. plus a secret basement happening that teems with the legendary spirit of MUTEK and Montréal. Local underground beginnings exploded to international scope, an unbridled homecoming celebration to close the festival with nothing but heart."  That starts up at 10:00pm and goes until 2:00am finishing this up at the MAC in style.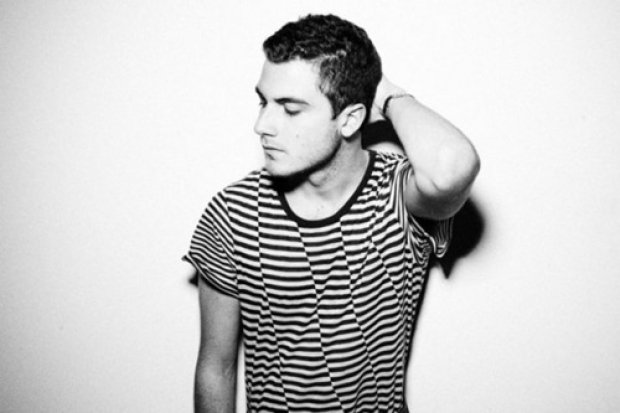 (Photo: Nicolas Jaar)
Hopefully this guide narrows things down for you a little. Have an amazing festival, and if you see any of our team out and about, please feel free to say hello.
Posted by Rory Seydel: Musician at NoniWo and Music Editor at MixGenius 
Rory Seydel is a musician, writer and father who takes pleasure in touring the world and making records. Creative Director at LANDR.
Gear guides, tips, tutorials, inspiration and more—delivered weekly.
Keep up with the LANDR Blog.